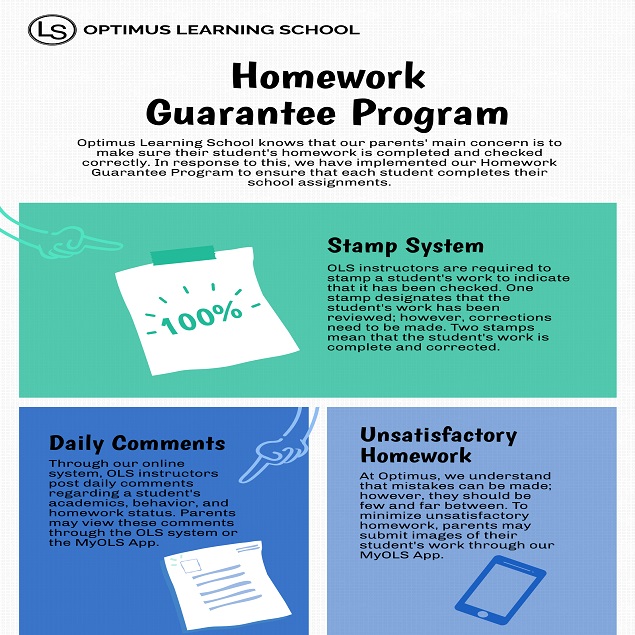 After School Program in Brea
After School Program in Fullerton
After School Program in Placentia
The Ultimate Distance Learning Survival Guide in 2020
October 7, 2020
As Distance Learning continues for the Fall 2020 school year, we at Optimus would like to provide you with a guide to ensure your student's success. Parents, students, and teachers must work together to help their students have a successful school year!
Here are the main aspects that we believe attribute to academic prosperity:
·      Sticking to a routine
·      Structure
·      Student responsibilities
·      Growth mindset
Sticking to a routine is essential during distance learning. Though students are taking lessons from their home, they need to develop routines such as regular sleeping hours, eating well, and exercising. These routines will set them up for accomplishment.
Secondly, a structure such as establishing rules and expectations at home plays an intricate role. There should be a separation of school time and the rest of the day, and tasks should be allocated at different times. For example, assignments that require more brainpower should be scheduled in the early morning, and quieter studies should be done in the afternoon. Furthermore, it is important for students to break up their assignments so they do not feel overwhelmed.
Also, it is important to talk with your student about their responsibilities. Students must understand that though they may not physically be in a school environment, they show the same courtesies and duties as they would in school.
Lastly, instilling a growth mindset will help your student to prosper. Students understand that this time can be challenging; however, they continue to improve and ultimately succeed. Having this mindset will allow them to see past their challenges and to grow from them.
Furthermore, here are some great things which you can provide as support for your student:
·      Encouragement
·      Reminders
·      Secure space for school materials
·      A quiet working space
At Optimus, we strive to provide all the support that a student needs to have a successful Fall 2020 school year. We providevarious programs to support students with their distance learning needs.Our teachers will monitor each student's distance learning schedule and help students attend their virtual classes. Additionally, our teachers will ensure that each student is submitting their assignments digitally and will support their daily learning by providing additional worksheets.
For more information about our programs, please visit ourFall 2020 programs page.
Tagged: After School Program in Brea, After School Program in Fullerton, After School Program in Placentia
Optimus Learning School is a tutoring center in Brea serving Fullerton, Placentia, and Yorba Linda. Since 2008, we have been helping students from kindergarten through high school achieve their academic goals through our various programs such as our home school, after school program, homework help, and private tutoring. We also offer seasonal programs such as our popular summer camp. There are many enrichment classes year-round, such as coding, STEM, piano, and art which will help shape creative and well-rounded students. Are you ready to kickstart your child's education? Send an inquiry form or contact us today!