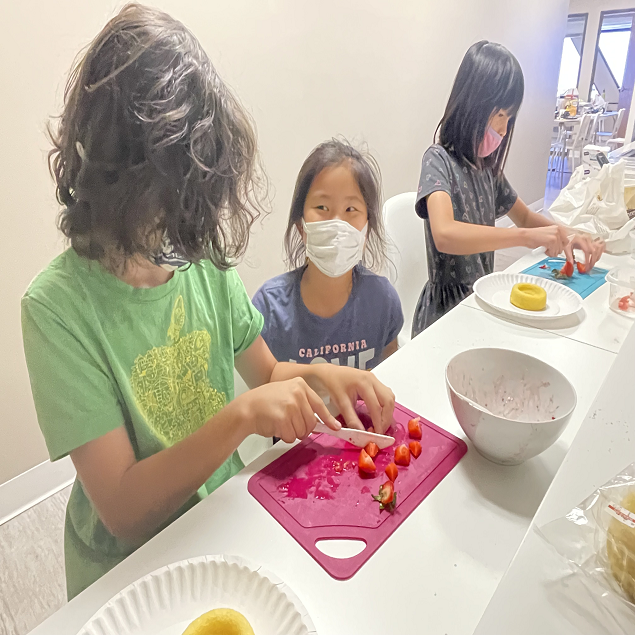 Summer Camp in Brea
Math Help in Placentia
Homework Help in Yorba Linda
Fun Summer Activities
June 7, 2021
Hurray for summer vacation! As the school year is drawing to a close, you may be thinking about what activities you and your family can do this year. Well you have come to the right place! The Optimus team has come up with a list of activities that the whole family can enjoy, so let's get started!
Camp in your Yard
Are the campsites all booked this summer? No worries! Go to your yard and pitch up a tent to spend the night under the stars. You will not need to pack your car, prepare meals ahead of time, or worry about a working toilet! You and your family will have so much fun without the worry!
Build your own Obstacle Course
Use items you have at home. For example, hula hoops, sticks, rocks, jump rope, pool noodles, balls, and other items. It will take teamwork, and creativity to create your one-of-a-kind course, and everyone in the family can take turns completing it! It can also be a fun way to build a competitive spirit in your student.
Have a Bicycle Parade
This activity will engage your students artistic and creative brains! Ask them to decorate their bikes with flags, stickers, streamers, battery led lights, paper cut outs, and more! After they are done creating their bike floats, let them ride around to exhibit their wonderous creations!
Make a Chalk Bomb Explosion
First you will need to make the chalk bomb mixture! Use one cup of water, two tablespoons of cornstarch, and some food coloring. Then get some water balloons. Use a dispenser to fill the water balloons with the mixture and tie them up! Now get ready to see some explosion! You and your family can create a giant Jackson Pollock-esque piece of art on your driveway or draw targets on the sidewalk to turn this activity into a fun game!
Teach some Cooking Skills
What is your student's favorite food? Have your student participate in the process of preparing their favorite food. Go to the grocery store and engage them in asking what the ingredients are to make the dish. When you arrive home, ask them to help prepare the ingredients by having them wash, peel, or cut. Then have them help you prepare the dish, and finally ask them to plate their dish! Your student will feel a sense of accomplishment in assisting and learning to prepare their favorite meal!
Plan a Night at the Berlin Philharmonic
Listen and see the greatest conductors and soloist of today! View their Digital Concert Hall for free! You will have the best
Tagged: Summer Camp in Brea, Math Help in Placentia, Homework Help in Yorba Linda
Optimus Learning School is a tutoring center in Brea serving Fullerton, Placentia, and Yorba Linda. Since 2008, we have been helping students from kindergarten through high school achieve their academic goals through our various programs such as our home school, after school program, homework help, and private tutoring. We also offer seasonal programs such as our popular summer camp. There are many enrichment classes year-round, such as coding, STEM, piano, and art which will help shape creative and well-rounded students. Are you ready to kickstart your child's education? Send an inquiry form or contact us today!