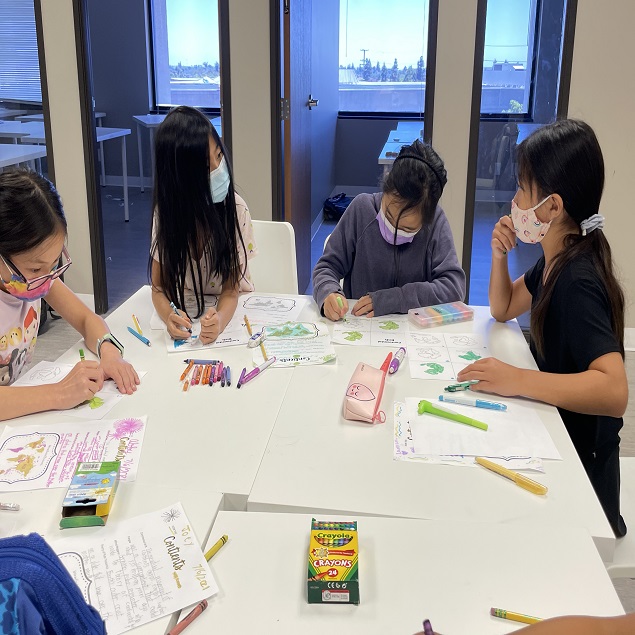 After School Program in Brea
After School Program in Fullerton
After School Program in Placentia
After School Program in Yorba Linda
How to Empower Your Student to be a Life-Long Learner
July 14, 2021
It is essential to instill the pursuit of learning outside the classroom and beyond. Students who take an interest in learning will inspire their curiosity and interest throughout their lifetime. So how can you support your student's endeavor in becoming a lifelong learner? Below, you will find some tips for you to help foster the lifelong learner in your student. 
Develop Innovative Thinking 
Students who can develop creative and original ideas will gain an advantage in their future careers. Employers want people who have innovative ideas and exhibit a growth mindset. Encourage your student to think about how they can make a positive impact. Ask them to think about problems in their local area and possible solutions. Have them share their ideas with you in their own words. 
Support Critical Thinking 
Expose your student to various ideas and information. Ask your students questions that constitute more than just a yes or no answer. If they ask you a question, turn the question around and have them research the answer. By delving deeper into a question that they have posed to you, they have already expressed their interest and will be willing to explore it further.  
Foster Independent Learning 
Have your student reflect on their daily learning. Ask them to keep a journal where they may write down what they felt was something that they learned that day. Remember that learning takes place everywhere. They can write down something they learned from their friends or write an interesting fact. By having your student keep a journal, you will see their learning habits, what subjects they are interested in and their academic progress. Here are some prompts you may ask your student to answer: What did you find easy today? What was challenging? What is something interesting you learned? 
Set Clear Goals 
Creating goals in a meaningful process that will motivate and engage your student. These goals should be ones that will keep you and your student on the learning path. Here are some questions that you and your student can answer to help in the process of making goals: 
·       What do I need to do?
·       Where am I starting, and where do I want to be?
·       Is it something I can do on my own?
·       Why is this goal important to me?
·       When will I achieve this goal?
 When setting goals, make sure they are challenging and attainable for your student. As your role in supporting your student, you want to make sure that you are promoting an encouraging learning environment.  
Having a love for learning is an essential skill that will benefit your student now and in the future!
Tagged: After School Program in Brea, After School Program in Fullerton, After School Program in Placentia, After School Program in Yorba Linda
Optimus Learning School is a tutoring center in Brea serving Fullerton, Placentia, and Yorba Linda. Since 2008, we have been helping students from kindergarten through high school achieve their academic goals through our various programs such as our home school, after school program, homework help, and private tutoring. We also offer seasonal programs such as our popular summer camp. There are many enrichment classes year-round, such as coding, STEM, piano, and art which will help shape creative and well-rounded students. Are you ready to kickstart your child's education? Send an inquiry form or contact us today!