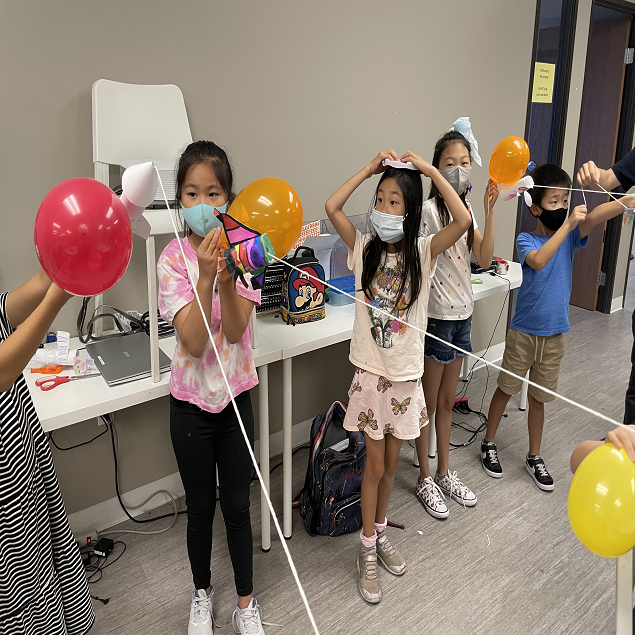 After School Program in Brea
After School Program in Fullerton
After School Program in Placentia
After School Program in Yorba Linda
Back to School Tips
August 4, 2021
Students will be returning to school in no time! Here are some tips to help you and your student feel motivated, comfortable, and excited for the new school year! 
Designate a Homework Space 
Choose a place, such as your dinner table or a desk in the living room, where your student can keep all their supplies handy. By designating a specific area, your student will be able to organize this space for their schoolwork. A simple tip for organizing this space is to provide a paper collection bin. Your student may put all their papers in the container and sort through them by the end of the week. 
Set Goals for Play 
Setting goals such as establishing a time when all homework should be completed can be a great motivating tool. For example, set the goal that if your student finishes all their work by 7:00 pm, they have earned time to play. Play could mean any activity that your student enjoys, such as video games or an outdoor sport. By setting this daily goal, your student will feel motivated to accomplish their task.
Create a Morning Routine
Establish your student's morning routine. What should they do right when they wake up? Do you have more than one student? Should you have them do their morning routines near you to prevent distractions and stress? Make a list of morning routines and have your students stick to them. Another tip is to set all your clocks inside your house a couple of minutes ahead. We suggest 5 to 10 minutes. These couple of minutes sets a buffer that can significantly help you on time. 
Make Breakfast Ahead 
Here are some simple easy to make breakfast ideas that you can make ahead to ease the morning rush. 
Breakfast Tacos- Fill some tortillas with eggs, cheese, and protein. Wrap the tacos with parchment paper and freeze them! Now you have a quick ready-made breakfast that you can pop into the microwave.
Overnight Oats- Divide some cooked steel-cut oatmeal into small canning jars, top the oatmeal with dried fruit, nuts, and something sweet! You can keep these oats in the refrigerator for up to a week. Microwave these small jars for a minute and serve!
Smoothies- Freeze vanilla yogurt in ice cube trays. Take about three yogurt cubes and a cup of fruit and place them in a sandwich baggie. Store these baggies in the freezer. You can make a quick smoothie by taking your smoothie bag and placing the contents in a blender with juice or milk in the morning.

 
Afterschool Grab Bag 
To ensure a smooth transition to afterschool activities, gather your student's afterschool activity necessities. On swimming day, their swimming bag can just be put in the car, so your student is not rummaging through their room last minute, looking for their things. If you have more than one student, you can do a fun family craft by drawing a unique design on each student's bag so that they can identify their bags.
Going back to school is an exciting event for the entire family! We hope that you find these tips helpful in supporting your student's back adventure!
Tagged: After School Program in Brea, After School Program in Fullerton, After School Program in Placentia, After School Program in Yorba Linda
Optimus Learning School is a tutoring center in Brea serving Fullerton, Placentia, and Yorba Linda. Since 2008, we have been helping students from kindergarten through high school achieve their academic goals through our various programs such as our home school, after school program, homework help, and private tutoring. We also offer seasonal programs such as our popular summer camp. There are many enrichment classes year-round, such as coding, STEM, piano, and art which will help shape creative and well-rounded students. Are you ready to kickstart your child's education? Send an inquiry form or contact us today!