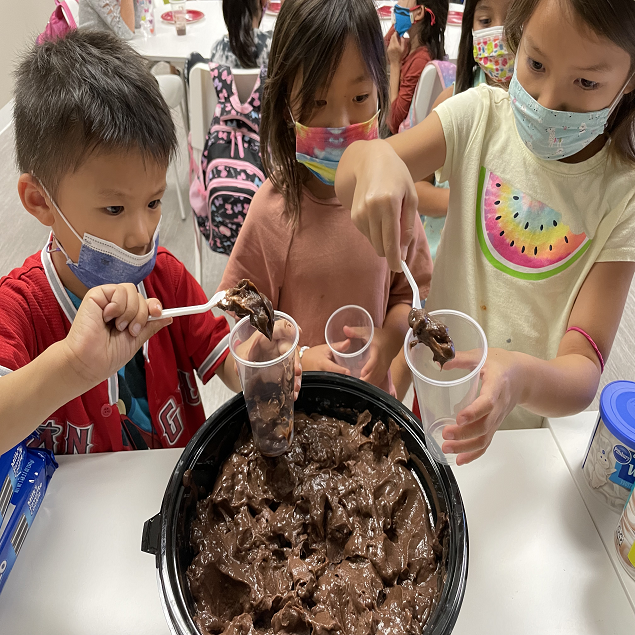 After School Program in Brea
After School Program in Fullerton
After School Program in Placentia
How to Prepare for the First Day of School
August 11, 2021
The first day of school can be challenging for both students and parents. Here are some things you should do on your student's first day of school.
Get to School on Time
Remember that the first day of school can be overwhelming and crowded. You are not alone in your feelings. Make sure to allocate extra time for finding classrooms, parking, and taking pictures.
Make sure to Spend Time with Everyone
It is essential to make sure that you say your goodbyes to everyone and check in with your students before you leave. Ensure that you are making them feel loved and supported.
Eat a Nutritious Breakfast
Try to eat breakfast as a family. Plan enough time for everyone to enjoy a fulfilling breakfast. With a full breakfast, students will be able to focus on the lessons at school rather than their grumbling tummies.
Pack Backpacks the Night Before
It is a dire situation when your student gets to school and realizes that they forgot something! The night before the first day of school, make sure that your students have all their supplies, summer homework, and other school goodies!
Submit all School Forms
Turn in all the forms that your student's school requires on time. Promptly submitting these forms will greatly help school staff.
Introduce Yourself to the Teacher
The start of school is an excellent time to introduce yourself to your student's teacher. But remember not to overwhelm the teacher with questions. Back to school night is your opportunity as a parent to ask the teacher questions and concerns.
Do Not Linger
Saying "goodbye" to your student can be hard on the first day. Always keep in mind that you will see them later and that they know you love and support them. Please do not linger in the classroom because it can distract your student and prevent the teacher from teaching.
Take Some Personal Time
After you drop off your student, take some time for yourself. Use this time to reflect on the summer and to give yourself an emotional time-out. Know that your student's teachers are supporting their academic endeavors.
Going back to school is always an exciting time. You are shopping for school supplies and new clothes, making new friends and learning new things. Know that each new school year will bring new challenges and new growth and that as a parent, you are there to support your student throughout!
Tagged: After School Program in Brea, After School Program in Fullerton, After School Program in Placentia
Optimus Learning School is a tutoring center in Brea serving Fullerton, Placentia, and Yorba Linda. Since 2008, we have been helping students from kindergarten through high school achieve their academic goals through our various programs such as our home school, after school program, homework help, and private tutoring. We also offer seasonal programs such as our popular summer camp. There are many enrichment classes year-round, such as coding, STEM, piano, and art which will help shape creative and well-rounded students. Are you ready to kickstart your child's education? Send an inquiry form or contact us today!