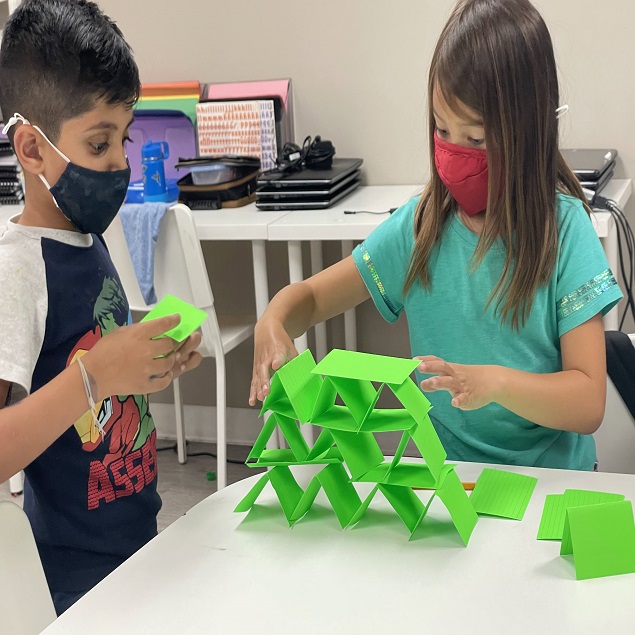 After School Program in Brea
After School Program in Fullerton
After School Program in Placentia
How to Manage Back to School Stree
August 18, 2021
Going back to school is stressful for everyone. Many students may feel their stress level far exceed what they had expected. Your responsibility as your student's support is to provide them with effective tools to help them respond to stress healthily. These tools will become the key to their long-term coping strategies. Here are some simple and effective ways you can help mitigate back to school stress:
Implement a school sleep schedule
Having a good night's sleep is essential in reducing stress. Sleeping is your body's time to manage hormone levels, repair and grow muscles. Creating a sleeping routine is accomplished by consistency. Ensure that the time before bed comprises winding-down activities, such as stretching, playing relaxing music, or meditating.
Preparing for the next day
Take some time to visit the school before the first day. Find out if they have friends in the class and who their teacher is. A pivotal event to transition to the school year is back-to-school shopping! Going with your student to shop for their school supplies is a fun way to get involved on their first day back. Also, have you and your student designate a study area. This space will encourage your student to create a homework routine and commit to their school work.
Open communication
Having an open conversation with your student about the upcoming school year is an excellent way to express their feelings. It will allow you to find out what they are worried about, what they are excited about, and for you to support their feelings and come together in a positive environment.
Have a memorable night before school dinner
As a family, come together the night before the first day of school to cook a special back-to-school dinner. This will allow your students to focus their energy in a fun and creative way. You will create fond back-to-school memories and ease your student's tensions.
Establish priorities
It is essential to talk with your student about balance. Please encourage them to create a manageable schedule with extracurricular activities, schoolwork, and downtime. Scheduling downtime is crucial because it reserves time for your student to reflect on the day or items on their minds. Make sure to have your student take on responsibilities that do not overwhelm them and create insurmountable stress.
Be your student's role model
Lead by example. When you are stressed out, show your student how you manage stress. Share with them what is stressing you out and how you are coping with the stress. Remember that your student is learning from you every day, and your example will create the foundation for them to follow.
School should not be an overwhelming time for everyone. We hope these simple tools will help you, and your look forward to their first day back!
Tagged: After School Program in Brea, After School Program in Fullerton, After School Program in Placentia
Optimus Learning School is a tutoring center in Brea serving Fullerton, Placentia, and Yorba Linda. Since 2008, we have been helping students from kindergarten through high school achieve their academic goals through our various programs such as our home school, after school program, homework help, and private tutoring. We also offer seasonal programs such as our popular summer camp. There are many enrichment classes year-round, such as coding, STEM, piano, and art which will help shape creative and well-rounded students. Are you ready to kickstart your child's education? Send an inquiry form or contact us today!