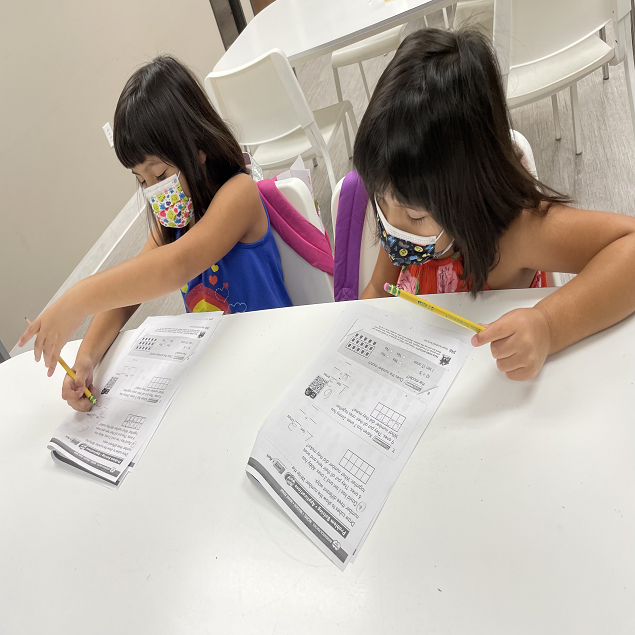 After School Program in Yorba Linda
After School Program in Brea
After School Program in Fullerton
How to Help Your Student Adjust to In-person Learning
September 7, 2021
Last school year, many students experienced an online learning environment. They were away from their instructors, classmates, and friends that they would see in a traditional school environment. As we are adjusting back to in-person learning, here are some tips to help support your student.
Ask for Help
Please communicate with your student that it is okay to ask for help. As students are returning to school, it is essential for them to understand that school is a safe place for them and that all their teachers and the faculty they may meet are there to support their academic endeavors.
Set Manageable Goals
During the first weeks, create small goals for your student. These small goals will ease the transition to going back to school in person. A small goal can be finding their classroom, learning their teachers' names, and making time to reconnect with friends.
Have a Morning Checklist
Using a whiteboard or sticky notes, write a checklist of daily school essentials. This list can include packing a lunch and making sure you have your classwork, laptop, charger, and any other items of importance. Having a simple checklist can streamline the morning process.
Know What to Expect on the First Day
Many schools now have virtual tools to welcome students to the new school year. Some of these tools include YouTube videos, online presentations, zoom chats, and social media posts. So go on your student's school website to find these items. These new interactive virtual tools will help you and your student knows what to expect on the first day.
Go to Orientation
In-person orientation is an excellent way for students to get a chance to see their classrooms and meet their teachers. A student may also get the opportunity to explore what extracurricular programs their school offers. Orientation can help your student feel more comfortable on the first day.
Communication
Make sure your student knows that you are their support. Create an environment where they feel confident in sharing their feelings. Remind them that feeling overly stressed and anxious are valid feelings and that they should share these with you. Also, remind them that there are school counselors available to help them as well. It is essential to support your student's mental health as well as their academic achievements.
Keep an Open Mind
Middle school and high school will provide students with opportunities to choose classes that they find interesting, such as art, coding, choir, drama, or band. Encourage your student to take advantage of these classes. Also, there are opportunities to explore classes that they may like to try out. Your student might discover an interest in a subject that they were not previously exposed to.
The above tips are just some of the ways you can support your students when they return to in-person learning!
Tagged: After School Program in Yorba Linda, After School Program in Brea, After School Program in Fullerton
Optimus Learning School is a tutoring center in Brea serving Fullerton, Placentia, and Yorba Linda. Since 2008, we have been helping students from kindergarten through high school achieve their academic goals through our various programs such as our home school, after school program, homework help, and private tutoring. We also offer seasonal programs such as our popular summer camp. There are many enrichment classes year-round, such as coding, STEM, piano, and art which will help shape creative and well-rounded students. Are you ready to kickstart your child's education? Send an inquiry form or contact us today!