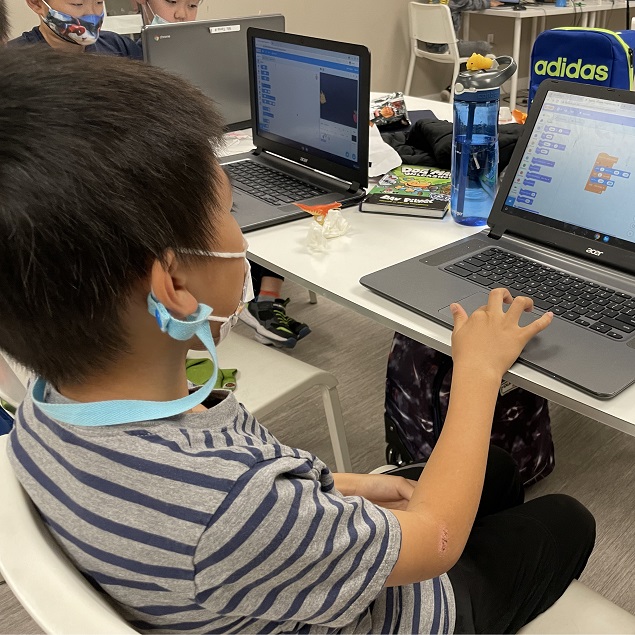 After School Program in Brea
After School Program in Fullerton
After School Program in Placentia
After School Program in Yorba Linda
How Optimus Fosters Creativity and Discipline
December 8, 2021
At Optimus Learning School, we understand that there is a need for balance when navigating a successful academic career. We believe that students should have creativity and discipline to excel in their endeavors. 
In supporting this balance, we offer many different programs that allow students to explore their creativity and practice their discipline. 
Coding Classes
For students interested in computer programing, we have various leveled classes from Block Programming for Beginners to Advanced Databases. Students will learn the industry-standard C programing language, C++, and Java. By understanding these languages, students will ultimately be able to use their creativity to design their own applications. 
STEM Classes
Our STEM classes allow students to explore structures, fundamental engineering problems, magnetic connections, and object-oriented programming. Students will learn discipline through following detailed instructions and creativity when building their own projects. 
Piano Lessons
Participating in music lessons is said to improve cognition and enhance learning. Music can be a source of creativity! Our piano lessons allow students who have an interest in the musical arts to learn how to read notes and play piano pieces on our grand piano. 
Writing Program
Is your student an avid storyteller? Maybe they are interested in putting their stories into writing! Our writing classes first focus on the technical aspect of writing. Students will learn the discipline of grammar and the writing process. Once these aspects are mastered, students will learn writing styles composition and creatively cultivate their writer's voice. 
Art Classes
Does your student have a passion for art? Do you see them doodling on their homework and want to find them a creative outlet? Our art classes teach students the fundamentals of art and allow them to express their visions through various media. 
It is essential for your student to experience a balance in discipline and creativity. Through their experience, they will cultivate motivation to pursue lifelong learning. The above classes are just some of Optimus Learning School's programs. For details about our programs, please visit our website at www.optimuslearningschool.com or stop by for a tour!
Optimus Learning School is here to support all learners in their academic journey!
Tagged: After School Program in Brea, After School Program in Fullerton, After School Program in Placentia, After School Program in Yorba Linda
Optimus Learning School is a tutoring center in Brea serving Fullerton, Placentia, and Yorba Linda. Since 2008, we have been helping students from kindergarten through high school achieve their academic goals through our various programs such as our home school, after school program, homework help, and private tutoring. We also offer seasonal programs such as our popular summer camp. There are many enrichment classes year-round, such as coding, STEM, piano, and art which will help shape creative and well-rounded students. Are you ready to kickstart your child's education? Send an inquiry form or contact us today!