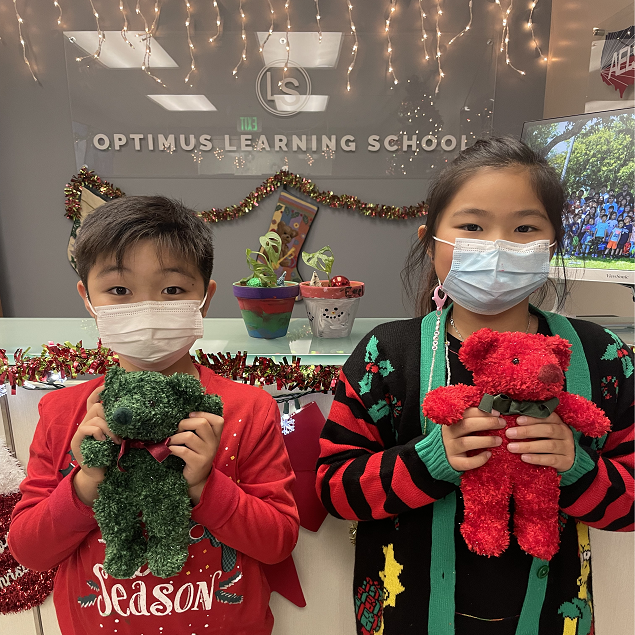 GATE Class in Brea
GATE Class in Fullerton
GATE Class in Placentia
GATE Class in Yorba Linda
Spring & Winter Break at Optimus
January 5, 2022
During the spring and winter break, Optimus Learning School offers our after school students a chance to play with their friends and review what they learned in school. Spring and winter break are included with our after school program's fee and are available for a fee for non after school students. We are open from 8:00 a.m. to 6:00 p.m. and include a variety of activities throughout the day so that students can enjoy their vacation as well as practice what they learned in school. 
From 8:00 to 10:00 a.m. students will be given free time to do many different things. The students can play the many board games we have at our school or they can do building activities with our boxes of Legos and K'Nex sets. Students can also draw or color using our many different art supplies. 
Throughout the hours of 10:00 to 12:00 p.m. students have electronic time. We try to limit our students' access to screens, but during this time they are allowed to use the many computers OLS has or they can bring their own devices to use. We only permit students to play and use child appropriate websites and games during this time. OLS staff also monitor what they are doing the entire time so that we know what they are doing at all times. 
After electronic time, OLS students eat lunch from 12:00 to 1:00 p.m. Students are asked to bring their own lunch and they will eat it during this time. After they are done eating, students will have movie time. 
At 3:00 pm to 5:50 p.m. the students have study time. While in study time, students will be given worksheets based on the math and language arts they are doing in school. An OLS teacher will check their work and help them study and stay on task. The students will be given a ten minute break at 3:50 and 4:50 pm. and the students will also be provided with a snack during the 3:50 p.m. break time. 
Spring and winter break at Optimus Learning School are a great way for parents to have less stress and for students to learn and have fun! 
Tagged: GATE Class in Brea, GATE Class in Fullerton, GATE Class in Placentia, GATE Class in Yorba Linda
Optimus Learning School is a tutoring center in Brea serving Fullerton, Placentia, and Yorba Linda. Since 2008, we have been helping students from kindergarten through high school achieve their academic goals through our various programs such as our home school, after school program, homework help, and private tutoring. We also offer seasonal programs such as our popular summer camp. There are many enrichment classes year-round, such as coding, STEM, piano, and art which will help shape creative and well-rounded students. Are you ready to kickstart your child's education? Send an inquiry form or contact us today!