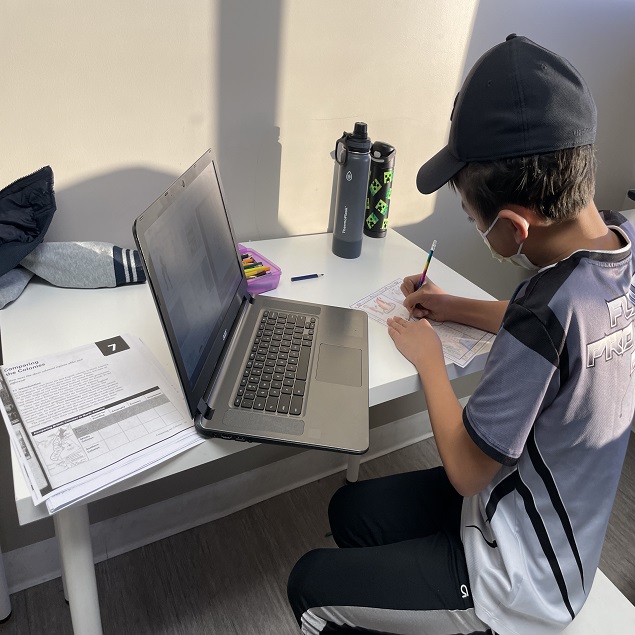 After School Program in Brea
After School Program in Fullerton
After School Program in Placentia
After School Program in Yorba Linda
Free Educational Websites for Kids
January 14, 2022
Children have become attached to any and all electronic devices and would rather play with them than do anything else. However, what if you could allow your children to play on their electronic device and learn without even knowing it? 
If you look into any of these five websites, it will allow your child to play a game on the internet and to learn while doing it! 
1.   PBS Kids 
PBS Kids is a website based on the government's Public Broadcasting Network and plays educational children's television shows every day. The characters and the contexts of those educational shows make for some wonderful computer games for children. 
If your child types in www.pbskids.org, they will have access to hundreds of math and reading games meant for children ages 5 to 11 for no cost. 
2.   Cool Math Games 
Cool Math Games is an amazing website that contains hundreds of games to help students learn and maintain any type of math skill. Math can be such a challenging subject for some kids so using Cool Math Games is a great way to learn the subject and to have fun while doing it. 
Once your child types in www.coolmathgames.com, they have access to hundreds of games. All the games on the website have a blurb and title to explain which math skill or strategy they will use in the game. 
Cool Math Games is a fun way to learn and practice any child's math skills! 
3.   Starfall 
If you have a child that is in the 3rd grade or below, Starfall is the website to go to. This website allows the students in the 3rd grade and under access to hundreds of games that improve their math or reading skill. Starfall is also a wonderful website for students in preschool or below to get ready for their academic journey in elementary school. 
Starfall is a free and easy way for students to learn and to have fun safely on the computer. 
4.   ABCya! 
ABCya is a free and wonderful website for students in grades from kindergarten through sixth grade. This website has separated all their games according to grade level so that parents can have an easier time choosing the right game for their student. The website also has many different types of games ranging from multiple subjects so your student can have fun whatever subject they need help in. 
ABCya is a fun and quick way to get your child to study! 
5.   Fun Brain 
Fun Brain is also a great educational website for children of any age. Fun Brain is a free website that contains not only games, but educational videos and free books as well. This website labels all their content with grade level so that parents can see which game, video, or book is suitable for their child. 
Fun Brain is not only a great website for games, but for videos or electronic books as well. 
Any of these websites are a great choice to get your child learning and having a great time while doing it!  
Tagged: After School Program in Brea, After School Program in Fullerton, After School Program in Placentia, After School Program in Yorba Linda
Optimus Learning School is a tutoring center in Brea serving Fullerton, Placentia, and Yorba Linda. Since 2008, we have been helping students from kindergarten through high school achieve their academic goals through our various programs such as our home school, after school program, homework help, and private tutoring. We also offer seasonal programs such as our popular summer camp. There are many enrichment classes year-round, such as coding, STEM, piano, and art which will help shape creative and well-rounded students. Are you ready to kickstart your child's education? Send an inquiry form or contact us today!