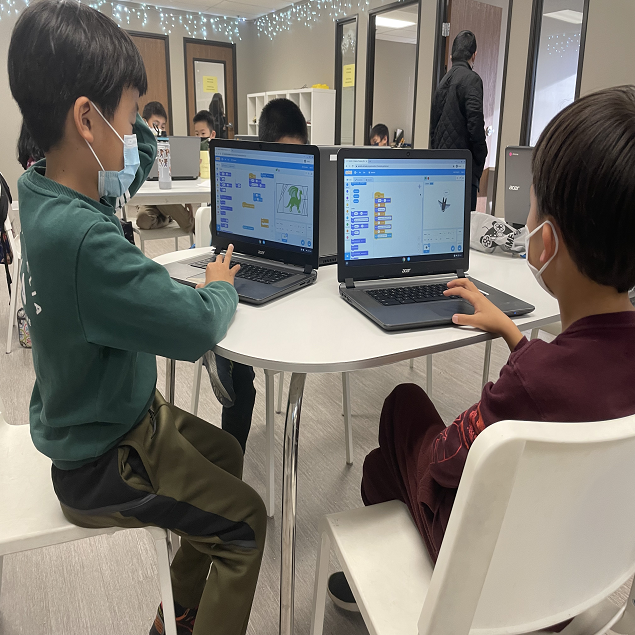 Summer Camp in Brea
Summer Camp in Fullerton
Summer Camp in Placentia
Summer Camp in Yorba Linda
How to Motivate Your Student
January 27, 2022
As your student's primary support, we can take many approaches to help build a positive and motivated student. Below you will find some ways you can promote motivation: 
Pay Attention
Notice what your student is drawn to. When students are young, they usually take an interest in items that are neither too familiar nor too complex. As you notice what your student is engaging with, make a note and promote interactions around their interests. 
Promote Curiosity
Allow your student to explore! Have them experience new things and learn. Give them ways to engage with objects such as what you would find in a sensory bin. You can always create a sensory bin with items found in your home or themed for seasons and holidays. Sensory bins allow students to explore hands-on while engaging their senses.  
Play
Playing requires your student to be actively engaged. It also allows them to learn from others and helps reduce stress. Play can encompass various activities such as tag, hide and seek, jump rope, hopscotch, simon says, and many other recess games. 
Have Social Interactions
With the rise of education technology, many students spend more time on their devices than with the company of their family or peers. It is essential to remember that though these technologies are educational, they cannot replace social interactions. For motivation and learning, social interaction promotes a deeper understanding. 
Obtaining Achievable Goals
Effort drives motivation; however, motivation is sustained by success. Students lose motivation when something is too easy or too difficult. Adapt challenges to your student's abilities. Give students feedback on how they achieved a challenge, and provide them with tasks that challenge them just enough. 
Build Self-Determination
Have your student choose projects or tasks. Look for activities that they have a personal attachment with. When a student chooses something meaningful, they are more engaged and motivated.  
Promote Goals
Rewarding students when they achieve a goal is an avenue that many parents pursue. Providing incentives is not a negative approach; however, channeling your student's curiosity and interest towards achieving a goal is more advantageous. 
Through the process of promoting your student's motivation, it is essential to be supportive and empathic. Ensure that you are creating an environment where your student feels free to communicate openly. A strong family bond will support your student's lifelong motivation.
Tagged: Summer Camp in Brea, Summer Camp in Fullerton, Summer Camp in Placentia, Summer Camp in Yorba Linda
Optimus Learning School is a tutoring center in Brea serving Fullerton, Placentia, and Yorba Linda. Since 2008, we have been helping students from kindergarten through high school achieve their academic goals through our various programs such as our home school, after school program, homework help, and private tutoring. We also offer seasonal programs such as our popular summer camp. There are many enrichment classes year-round, such as coding, STEM, piano, and art which will help shape creative and well-rounded students. Are you ready to kickstart your child's education? Send an inquiry form or contact us today!