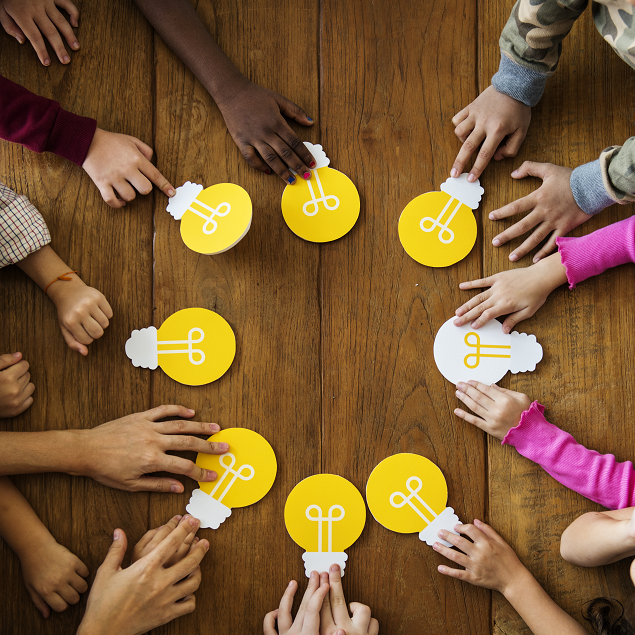 Summer Camp in Brea
Summer Camp in Fullerton
Summer Camp in Placentia
Summer Camp in Yorba Linda
Brainstorming Ideas for Kids
January 31, 2022
Do your students suffer from writer's block or just can't get to writing about a topic quickly sometimes? If this is the case, these brainstorming ideas are a fun and active way to get your students happy and ready to write in no time at all. Brainstorming is also an excellent way for your students to learn how to plan out their writing so that they can be more creative and structured writers in the future.  
1.   Dance the ideas out!  
This activity is for kids as young as four years old because not only can they do it, but it is active enough for their little minds to get going.  
Things you Need:  
-A fun dance song.
-A piece of paper for every child participating.
-Lots of pencils to write down their ideas.  
Directions:  
1.   Present the kids with a writing topic.
2.   Play the song you chose
3.   Encourage the kids to dance around the room and tell them to write down ideas that they think of while dancing.  
This activity encourages creativity and makes writing so much more fun!  
2.   Hot Seat Questions  
This activity is for making kids really reach for all those details in their writing. A lot of children struggle with making sure to include all the details needed to get their point across. Hot Seat Questions will ensure that students start to realize this issue and will help them become better writers in the future.  
Things you Need: 
--A piece of paper for every child participating.
-Lots of pencils to write down their ideas.  
Directions:  
1.   Ask the students to draw a line vertically down the middle of their paper.
2.   On the left side of their paper, have every child participating write a list of questions to ask the person in the hot seat about the topic. Make sure every student has at least one question for the question words: who, what, where, when, why, how, which, whose, are, do, have, can.
3.   Tell the students that once you say go, they will have to write the first answer they think of to their questions in the right side of their paper.
4.   Once you say, "Go," only give a few seconds time for each question. 
Using any of these two brainstorming ideas when doing a writing activity is a great way to keep your students' brains active, have fun, and make the idea of writing fun as well! 
Tagged: Summer Camp in Brea, Summer Camp in Fullerton, Summer Camp in Placentia, Summer Camp in Yorba Linda
Optimus Learning School is a tutoring center in Brea serving Fullerton, Placentia, and Yorba Linda. Since 2008, we have been helping students from kindergarten through high school achieve their academic goals through our various programs such as our home school, after school program, homework help, and private tutoring. We also offer seasonal programs such as our popular summer camp. There are many enrichment classes year-round, such as coding, STEM, piano, and art which will help shape creative and well-rounded students. Are you ready to kickstart your child's education? Send an inquiry form or contact us today!