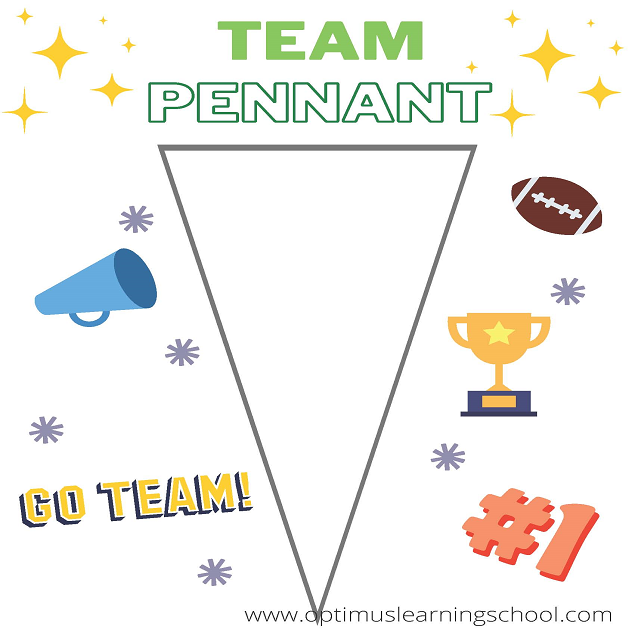 After School Program in Brea
After School Program in Fullerton
After School Program in Placentia
After School Program in Yorba Linda
Superbowl Activities
February 10, 2022
It's almost time for the big game! The Superbowl is going to be in Los Angeles this year! Here are some fun activities that you can do with your family to get everyone into the festivities! 
Play Superbowl Bingo!
What you will need:
Pencil
Starburst or any type of candy (You will use these as your bingo markers)
Bingo template (at the end of the blog) 
How to play:
1.   Print out a bingo template for all players.
2.   Give each player a pencil to fill out their template.
3.   Here are the words that players may use to fill out their bingo cards:
                     Touchdown    Time Out        Chip Commercial       Fumble
                     Sack              Incomplete     Handoff                     Huddle
                     Field Goal      Pom Poms     Kickoff                       American Flag
                     Mascot           Foam Finger   Interception               Missed Field Goal
                     Coach            Free Space    Soda Commercial      Celebrity Sighting
(Not all words will be used on the card.)
4.   When the big game is on, everyone will need to pay attention!
5.   When you see one of the items on your bingo card during the big game, use a candy to cover the bingo space.
6.   The first person to get four in a row wins! 
This is an excellent activity for the whole family! Parents can teach their students vocabulary associated with football, and bingo will encourage active viewing of the Superbowl! 
Design a Pennant Flag!
Many teams have flags for their fans to wave, and now it's your turn to create a new one for your favorite team! 
What you will need:
Markers         Crayons         Colored pencils
Pennant Flag Template (at the end of the blog) 
Instructions:
1.   Print out the pennant flag template.
2.   Use your design skill to draw and color your pennant flag. 
Make Football Cupcakes!
This is a yummy sweet that you can enjoy during the Superbowl! 
Ingredients:
Cupcake mix (any flavor you like)
Eggs (look at the ingredients you will need on the box of cupcake mix you bought)
Oil (look at the ingredients you will need on the box of cupcake mix you purchased)
Football decorations
Mini flag decorations
Frosting (white)
Green food coloring
Cupcake liners 
Instructions:
1.   Take your cupcake mix box and read the directions.
2.   Make sure you preheat your oven to the desired temperature.
3.   Mix your cake mix with the ingredients (eggs and oil)
4.   Line your cupcake pan with cupcake liners
5.   Place some batter in each liner
6.   Follow the instructions on the box and bake your cupcakes
7.   Let your cupcakes cool.
8.   While your cupcakes cool, we will make the frosting
9.   Open the white frosting and add a couple of drops of green coloring
10. Mix your frosting
11. Add more green coloring to get the green you like!
12. After your cupcakes are thoroughly cooled, it's time to frost them!
13. Take the green frosting and frost each of your cupcakes
14. Time to decorate!
15. Take one football and one mini flag and place them on the cupcake
16. Now your cupcakes are done!
Tagged: After School Program in Brea, After School Program in Fullerton, After School Program in Placentia, After School Program in Yorba Linda
Optimus Learning School is a tutoring center in Brea serving Fullerton, Placentia, and Yorba Linda. Since 2008, we have been helping students from kindergarten through high school achieve their academic goals through our various programs such as our home school, after school program, homework help, and private tutoring. We also offer seasonal programs such as our popular summer camp. There are many enrichment classes year-round, such as coding, STEM, piano, and art which will help shape creative and well-rounded students. Are you ready to kickstart your child's education? Send an inquiry form or contact us today!