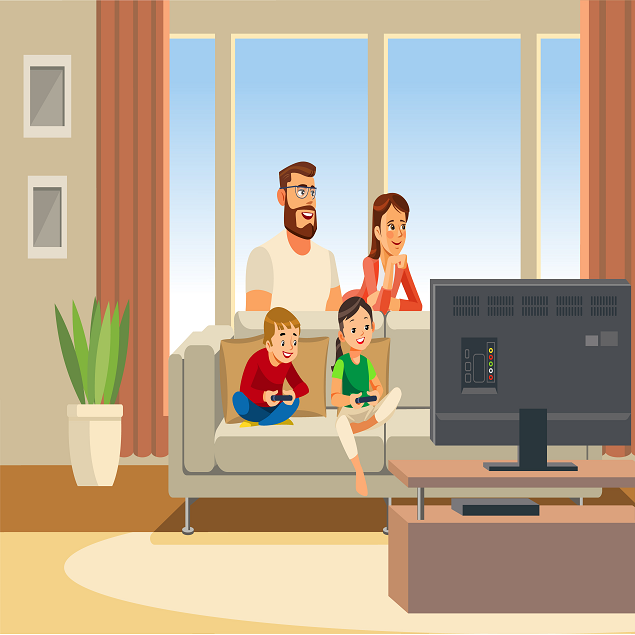 Summer Camp in Brea
Summer Camp in Fullerton
Summer Camp in Placentia
Educational TV Shows
February 15, 2022
Can't stop your students from watching television? As the phrase goes, if you can't beat them, join them! Here is a list of five educational television shows for your students to watch television and learn at the same time! 
1.   Xavier Riddle and the Secret Museum 
The PBS kids show follows the main character Xavier, and his two friends on their wild and fun adventures through time. Along the way, they get to meet historical figures and see ancient civilizations!  
This show is on public broadcasting so it is available to those that don't have cable television. This animated cartoon is great to learn history and have fun while doing it!  
2.   The Who Was? Show 
This Netflix show is based on the book series, Who Was? and explores the life and times of a different historical figure in each episode. All parts of the show are played by kids and make history so much fun!  
If your child is a fan of this book series, they will absolutely love this show!  
3.   The Magic School Bus  
This show aired on national television from 1994 to 1997 and is based on a bestselling book series. The animated thirty minute episodes explore different aspects of science and history as well as learning life lessons outside of the classroom.  
The show is available on Netflix as well as its sequel, The Magic Bus Rides Again! 
4.   Mickey Mouse Clubhouse 
This Disney channel show is available also on Disney+ and is for preschool aged children. Mickey and his group of famous friends have fun and cute adventures in his clubhouse, but ask the audience to solve problems requiring math and problem solving skills. 
This show is a great way for kids to practice and learn math in an entertaining way!  
5.   The Odd Squad 
This show is available for viewing on PBS kids and YouTube! This show centers around a group of spy kids that always save the day using math and problem solving skills! 
Tagged: Summer Camp in Brea, Summer Camp in Fullerton, Summer Camp in Placentia
Optimus Learning School is a tutoring center in Brea serving Fullerton, Placentia, and Yorba Linda. Since 2008, we have been helping students from kindergarten through high school achieve their academic goals through our various programs such as our home school, after school program, homework help, and private tutoring. We also offer seasonal programs such as our popular summer camp. There are many enrichment classes year-round, such as coding, STEM, piano, and art which will help shape creative and well-rounded students. Are you ready to kickstart your child's education? Send an inquiry form or contact us today!