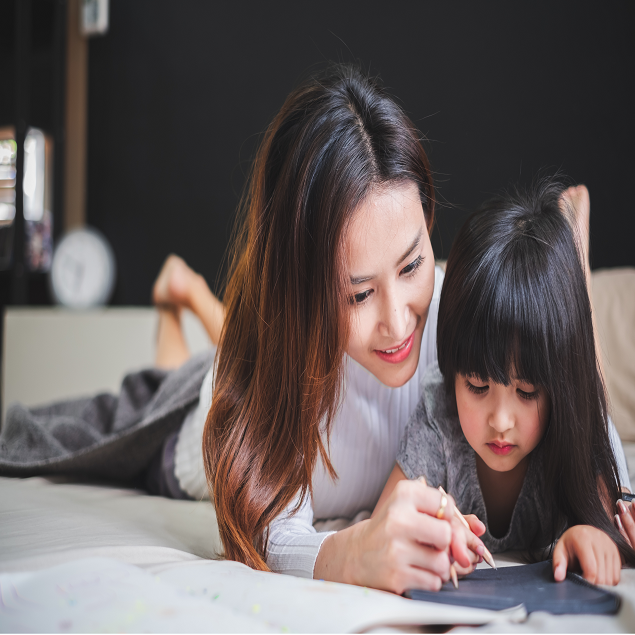 Homework Help in Fullerton
Summer Camp in Placentia
Summer Camp in Brea
Summer Camp in Yorba Linda
3 Children's Books to Read at a Bedtime
February 22, 2022
Reading to your child before bed is extremely important. Not only does it cultivate one on one time with your child, it also stimulates their excitement and enjoyment of reading. Choose any of these fun and entertaining picture books to keep reading time a special time between you and your child.  
1.   Make Way for Ducklings by Robert McCloskey  
This sweet and wonderful book has become a classic since it was published in 1941. The book tells the story about a mother duck and her journey to raise her duck family in a real park called the Boston Public Garden. The story tells of their journey between seasons and they have cute and wonderful adventures together. The illustrations are enjoyable for kids to look at and who can resist learning more about ducks?  
2.   No, David! by David Shannon  
This fun picture book was published by Scholastic Inc in 1998 and has received the Caldecott Honor book award. This funny story tells the tale of David, a naughty boy that does silly things his parents don't approve of. The story comes from the real times, tales, and drawings of the author when he was a young child. The book always causes such a laugh for kids and is an enjoyable book to read during bedtime.  
3.   Stella Luna by Janell Cannon  
The story of Stella Luna tells the tale of a young fruit bat that loses her mother and is adopted by a nest of birds. She struggles to find her identity without her mother and gets into some very wacky adventures. This cute story not only teaches children critical thinking, independence, and friendship, it also teaches kids about the life of a fruit bat as well.  
Choose any of these books during bedtime and they are sure to be a hit with your kids! 
Tagged: Homework Help in Fullerton, Summer Camp in Placentia, Summer Camp in Brea, Summer Camp in Yorba Linda
Optimus Learning School is a tutoring center in Brea serving Fullerton, Placentia, and Yorba Linda. Since 2008, we have been helping students from kindergarten through high school achieve their academic goals through our various programs such as our home school, after school program, homework help, and private tutoring. We also offer seasonal programs such as our popular summer camp. There are many enrichment classes year-round, such as coding, STEM, piano, and art which will help shape creative and well-rounded students. Are you ready to kickstart your child's education? Send an inquiry form or contact us today!