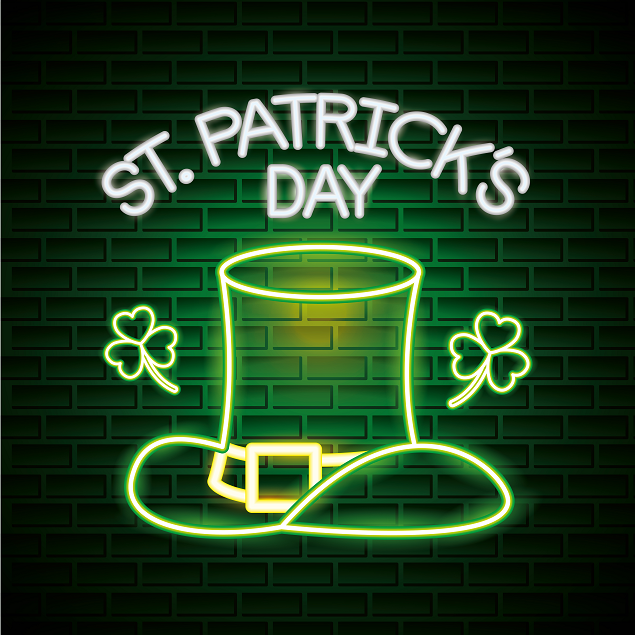 Summer Camp in Brea
Summer Camp in Fullerton
Summer Camp in Placentia
Summer Camp in Yorba Linda
St. Patrick's Day
March 3, 2022
Happy St. Patrick's Day! May your day be touched by some Irish luck! Are you looking for some activities to do with your family? Below you will find some fun things that may bring you a pot of gold this St. Patrick's Day! 
Explore the History of St. Patrick's Day
Do you know who St. Patrick is? Or the traditions of the day? Take some time as a family to read about the history of this festive day! The History Channel has a wonderful website with many interesting reads about the holiday. Here is a link where you can start your exploration:
History.com- St. Patrick's Day. 
Here are some fun facts about St. Patrick's Day:
People wear green on St. Patrick's Day to make them invisible to leprechauns
St. Patrick's Day is a national holiday in Ireland
Shamrocks represent hope, faith, love, and luck
Finding a four-leaf clover is 1 in 10,000
Every year on St. Patrick's Day, the Chicago River is dyed green in celebration 
Make a Shamrock Shake
This minty green ice cream shake will be a hit with everyone in your family!
Ingredients:
2 cups of vanilla ice cream
2 cups of milk (can be any milk of your choosing)
3 tablespoons of maple syrup
¼ teaspoon of green gel food coloring
½ teaspoon of mint extract
Whipped cream
Maraschino cherry 
Directions:
1.   Add the ice cream, milk, maple syrup, food coloring, and mint extract to a blender.
2.   Blend your ingredients for about 30 seconds or until all your ingredients a mixed into a creamy texture.
3.   Pour the shakes into glasses.
4.   Top your shakes with some whipped cream and a cherry
5.   Enjoy your St. Patrick's Day treat! 
Go Green
Visit your local nursery and add some green to your home!
Here are some plants that thrive indoors:
English lvy
ZZ Plant
Snake Plant
Ponytail Palm
Pothos
Tagged: Summer Camp in Brea, Summer Camp in Fullerton, Summer Camp in Placentia, Summer Camp in Yorba Linda
Optimus Learning School is a tutoring center in Brea serving Fullerton, Placentia, and Yorba Linda. Since 2008, we have been helping students from kindergarten through high school achieve their academic goals through our various programs such as our home school, after school program, homework help, and private tutoring. We also offer seasonal programs such as our popular summer camp. There are many enrichment classes year-round, such as coding, STEM, piano, and art which will help shape creative and well-rounded students. Are you ready to kickstart your child's education? Send an inquiry form or contact us today!