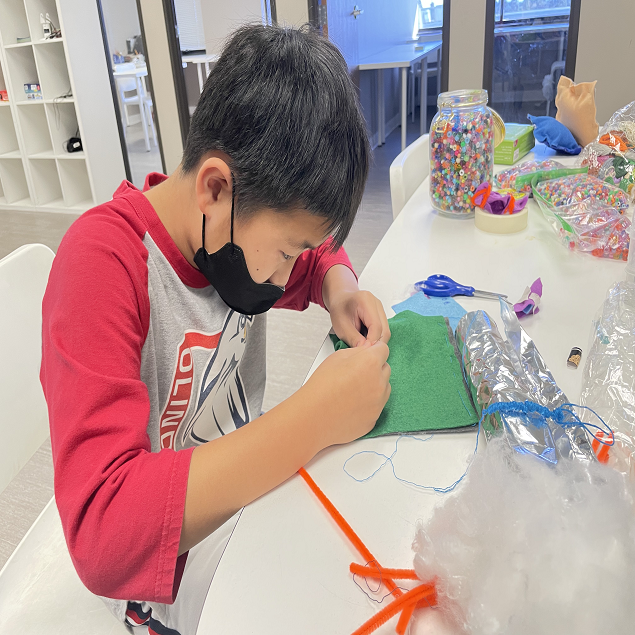 Summer Camp in Brea
Summer Camp in Fullerton
Summer Camp in Placentia
Summer Camp in Yorba Linda
Activities for a Productive Summer
May 12, 2022
Many parents and students believe that it is time to sleep all day, play video games, watch videos, or browse the internet for hours during the summer vacation. Well, summer is a good time for you and your students to engage in brain-stimulating activities! 
Below you will find some ideas that will help you keep your student productive during the summer: 
Enjoy a Good Book
Many students may say that they do not enjoy reading, but in fact, it is usually the case that they just have not found a book that captivates them. Go to your local library or bookstore and spend some time perusing the many books available. To help your student discover a book that they will love, here are some questions they can answer:
1.   What are some books you have already read?
2.   Of the books you read, pick four that you liked.
3.   What do these books have in common?
4.   What is a book genre that you have never read?
5.   Is there a book that your friends recommend?
Also, do not forget to let your student know that they are not obligated to stick with a book. If your students feel that they are not enjoying a book that was picked after an hour or a week, have them select another book. By allowing them to choose a different book, your student will feel more comfortable finding and exploring new literature.
Furthermore, we recommend the following two things:
Reading for at least 20 to 30 minutes a day
Discussing the book every night with the family 
Visit a Museum
There are many different local museums and many offer classes for students and adults. We suggest first compiling a list of museums in your local area. Then have your student pick a museum that they find interesting. Also, it does not need to be a museum. Places can include zoos, aquariums, and arboretums!
Here is a small list that can help you start your own museum list:
?     The Huntington Library, Art Museum, and Botanical Gardens
?     Natural History Museum of Los Angeles
?     LACMA | Los Angeles County Museum of Art
?     Richard Nixon Presidential Library and Museum
Find an Educational Summer Camp
Educational summer camps are an excellent way to prepare your student for the next school year. Whether your students need support in bridging their knowledge to the next grade level or keeping them engaged and not succumbing to the summer slide, a summer camp will keep them learning and productive. Here are some things to look for in a summer camp:
?    Small class sizes- this will allow your student to receive a more individualized experience
?    Interactive projects- students can learn new concepts and ideas by being involved.
?    Engaging curriculum- supports your student in developing a healthy interest in their studies. 
Did you know that Optimus Learning School offers an excellent summer camp program to support your student's academic and creative interests? Our summer program is perfect for those parents and students looking for an engaging and complementary way to bridge the summer to the next school year. For more details about our summer programs, please visit our website at OLS- Summer Camps.
Tagged: Summer Camp in Brea, Summer Camp in Fullerton, Summer Camp in Placentia, Summer Camp in Yorba Linda
Optimus Learning School is a tutoring center in Brea serving Fullerton, Placentia, and Yorba Linda. Since 2008, we have been helping students from kindergarten through high school achieve their academic goals through our various programs such as our home school, after school program, homework help, and private tutoring. We also offer seasonal programs such as our popular summer camp. There are many enrichment classes year-round, such as coding, STEM, piano, and art which will help shape creative and well-rounded students. Are you ready to kickstart your child's education? Send an inquiry form or contact us today!