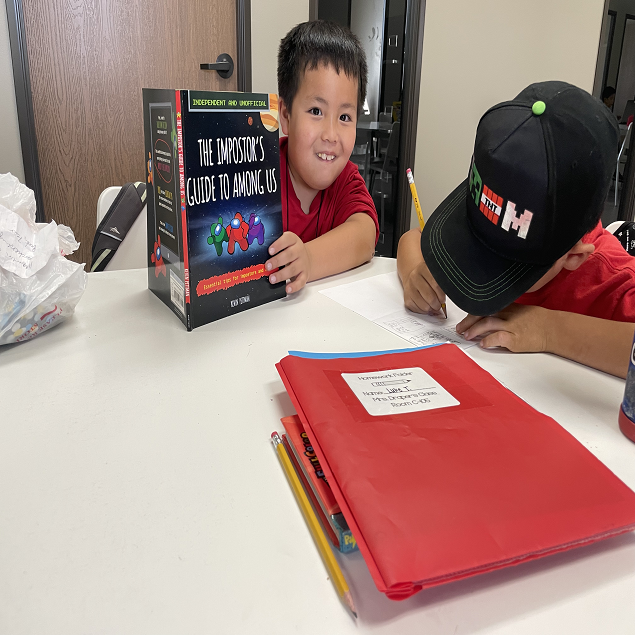 Summer Camp in Fullerton
Summer Camp in Brea
Summer Camp in Placentia
Summer Camp in Yorba Linda
Things to Do to Have a Fun, but Educational Summer!
May 13, 2022
The 2021-2022 school year flew by and it is almost time for summer. Summer can be a wonderful time that students can relax, play outside, and have some much needed rest from learning.  
However, this rest sometimes leads to forgetting everything they learned during the school year and not being as prepared for the approaching one. Here are some great ways to keep the summer fun, but also educational!  
Have Story Time Every Day!  
Local libraries usually have a period every week where the librarian or a volunteer will read a story to the kids. Try this at home, but have the kids read the story instead. They can either read from the book or even make a play out of it! This incorporates reading, but makes it much more fun!  
Do a STEM Building Challenge!  
STEM challenges are a great way for students to learn math, critical thinking, and science while using materials that you can find around your house. There are so many wonderful and easy STEM challenges to do online that students will have no problem filling up their summer with building and learning fun!  
Bake or Cook Something!  
Learning to feed yourself is a very important skill in life, but can also be a very academic lesson as well. Baking and cooking promote critical thinking skills, creativity, and math skills no matter what you make! Have your kids help you make a meal this summer at least once a week and enjoy their delicious rewards!  
Have a Lemonade or Dessert Stand in Your Local Neighborhood!  
Having a lemonade stand or stand of any kind is a wonderful way for your kids to gain confidence, critical thinking skill, and math skills. Students will learn the importance of hard work and learn the value of the dollar while doing this activity. They can even enlist some of their friends in the project as well!  
All of these activities will surely boost your kids' education while on summer vacation. If you are interested in students gaining more enrichment from a classroom setting, Optimus Learning School offers a summer program that takes all summer long! We are in the city of Brea, California, and host one of the best summer programs in Orange County.  
If you are interested in your kids attending our summer program, please visit our website at OLS Summer Camp!  
Tagged: Summer Camp in Fullerton, Summer Camp in Brea, Summer Camp in Placentia, Summer Camp in Yorba Linda
Optimus Learning School is a tutoring center in Brea serving Fullerton, Placentia, and Yorba Linda. Since 2008, we have been helping students from kindergarten through high school achieve their academic goals through our various programs such as our home school, after school program, homework help, and private tutoring. We also offer seasonal programs such as our popular summer camp. There are many enrichment classes year-round, such as coding, STEM, piano, and art which will help shape creative and well-rounded students. Are you ready to kickstart your child's education? Send an inquiry form or contact us today!