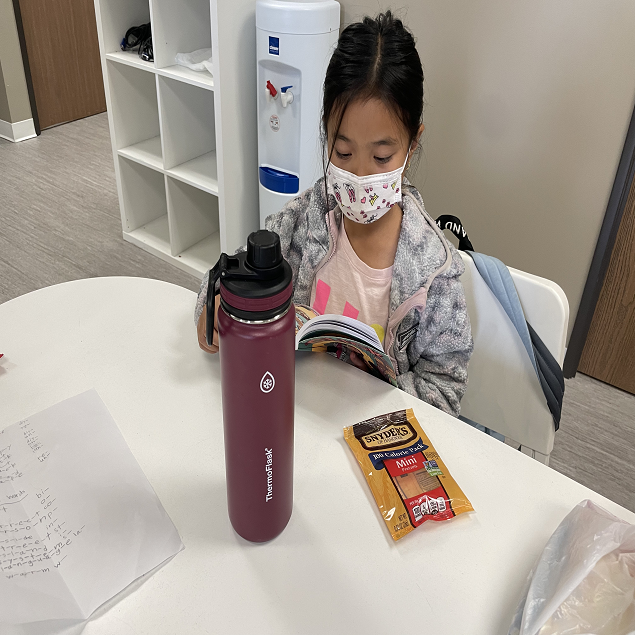 Summer Program in Brea
Summer Camp in Yorba Linda
Summer Program in Placentia
Why Reading is Important
May 16, 2022
Reading is one of the foundations that support learning and is an essential aspect of daily life. As young students, we learned how to read, and for some, reading may have come more straightforward than for others. As your student grows, they must develop strong reading skills to bolster their academic goals and careers. In this blog, we will delve into why reading is so critical. 
Increases Vocabulary
Reading exposes your student to new vocabulary. While they are reading, there will be words that are new to them, and they may ask you what the word means or take the initiative to look up the definition themselves. In either case, your student will learn a new word, and thus it is added to their ever-expanding vocabulary. 
Improves Reading Skills
Many schools test students' reading ability to ensure that they are within their grade level. When students continue to read, their reading skills will increase. Your student's skills will improve by reading daily, and their reading level will ultimately surpass their grade level. 
Builds Understanding
There are words all around us! As your student learns how to read, they will develop an understanding of the worlds around them, for example, reading street signs, labels, or the menu at their favorite restaurant. 
Develops Imagination
Reading helps students develop their imagination. When students read, they actively use their imagination to create the characters, setting, and story. Students are picturing different aspects of their reading and are creating a world of their own imagination. 
Enhances Empathy
Stories expose students to multiple characters and perspectives. By reading, students are exposed to these various emotions and the feelings that these words emote. This exposure allows students to understand different feelings and viewpoints, which they can utilize in their daily lives. 
Creates Concentration
Having a consistent reading habit allows your student also to build the ability to concentrate. While reading, students focus and sit still for extended periods of time. This focus ultimately creates concentration and focus that will support their academic learning. 
At Optimus Learning School, our goal is to motivate our students to read! We understand that reading is an essential skill, and developing a lifelong relationship with reading will support students in their academic careers and social development. We offer various reading programs to encourage all readers! Here are details of the different reading classes we offer, OLS - Reading Programs.
Tagged: Summer Program in Brea, Summer Camp in Yorba Linda, Summer Program in Placentia
Optimus Learning School is a tutoring center in Brea serving Fullerton, Placentia, and Yorba Linda. Since 2008, we have been helping students from kindergarten through high school achieve their academic goals through our various programs such as our home school, after school program, homework help, and private tutoring. We also offer seasonal programs such as our popular summer camp. There are many enrichment classes year-round, such as coding, STEM, piano, and art which will help shape creative and well-rounded students. Are you ready to kickstart your child's education? Send an inquiry form or contact us today!