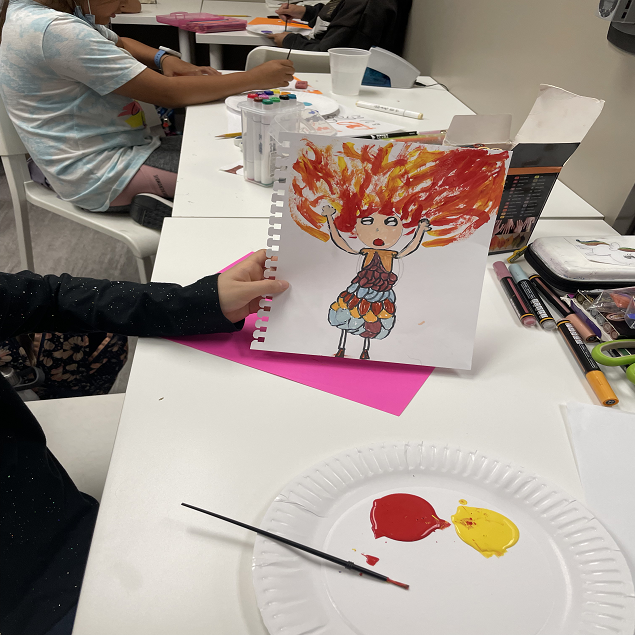 After School Program in Brea
After School Program in Fullerton
After School Program in Placentia
After School Program in Yorba Linda
Important Habits for Students
May 23, 2022
Our goal is to support our students in pursuing academic success, but are there qualities that will benefit their overall discipline and disposition? Yes, there are many habits that a student can develop that will encourage academic undertakings. Additionally, the development of these habits contributes to an overall well-rounded student! Here we will discuss some of the habits that benefit students. 
A Forward-Thinking Mindset
Successful students typically exhibit the habit of forward-thinking, which means that they are mindful of opportunities or deadlines that will happen and do not scramble to the finish line. To help your student develop a forward-thinking mindset, here are some items you can encourage. First, have your student set aside some time to think about what they need to accomplish at least once a week. Remind them to think about "What do they have coming up?" Then have your student write these items down in a calendar. Make sure your student references back to the calendar.  
Finding Solutions
It is crucial to develop the habit of persevering through a challenging situation or problem. You want to encourage your student to independently figure out how to solve something even though an answer or solution is not found immediately. This means your student needs to build their mental fortitude. So how can you help your student develop this habit? Here is something you can practice with your student so that this solution finding develops into a routine. When your student encounters a problem or a challenging situation, ask them to think about it for 5 - 10 minutes before asking for your help. When they ask for your help, ask them what they thought were solutions that did not work. You can even have "Time to Think" post-it notes. When your student has a problem, have them take a "Time to Think" post-it. On the post-it, have them write down everything they did to try to find the solution. That way, you know they actively engage in solution finding and build their mental fortitude.  
Building Relationships
In an academic setting, building relationships can be advantageous and beneficial. Students learning the same lessons can form a study group and help each other study for quizzes or tests. If your student is around others who's academic endeavors mirror their own, they are more likely to support and encourage them. This habit will support their educational initiatives and benefit their social well-being.  
Managing Study Space
There are distractions all around us, and your student must develop the habit of managing their studying environment. Sit down with your student and discuss items that encourage them to stay focused and items that distract them. Help them create a space that fits their environment. For example, if there are too many distractions at home, maybe go to the library. By having a habit of managing their study space, your student will be able to apply this habit independently and will be able to create a place where they will want to study and spend time. 
Optimus Learning School's Afterschool Program supports all the above habits! Students are provided with a conducive study environment, are encouraged to find solutions, build relationships with other like-minded students, and are supported in having a forward-thinking mindset! To learn more about our afterschool program, please visit our website at OLS- After School Program.
Tagged: After School Program in Brea, After School Program in Fullerton, After School Program in Placentia, After School Program in Yorba Linda
Optimus Learning School is a tutoring center in Brea serving Fullerton, Placentia, and Yorba Linda. Since 2008, we have been helping students from kindergarten through high school achieve their academic goals through our various programs such as our home school, after school program, homework help, and private tutoring. We also offer seasonal programs such as our popular summer camp. There are many enrichment classes year-round, such as coding, STEM, piano, and art which will help shape creative and well-rounded students. Are you ready to kickstart your child's education? Send an inquiry form or contact us today!