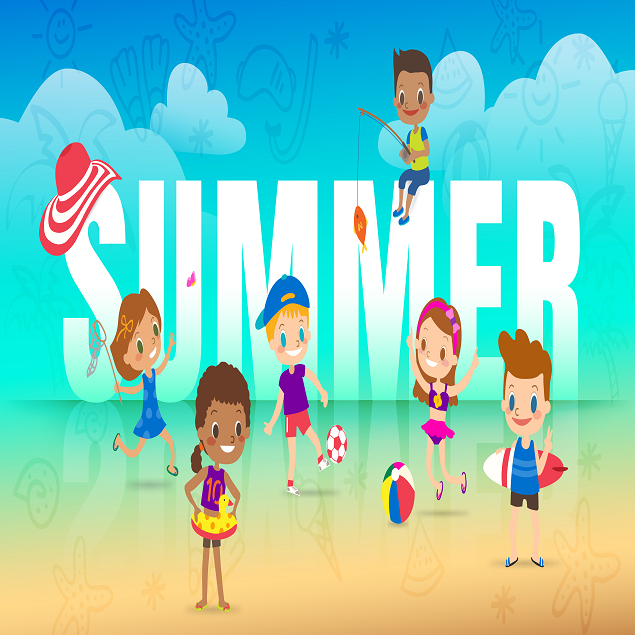 Summer Program in Brea
Summer Program in Fullerton
Summer Program in Placentia
Summer Program in Yorba Linda
Learning Games to Play in the Pool
June 1, 2022
The summer season is almost here and students are anxious to get outside or jump into that pool! However, learning can be done in many ways, even in the pool! Here are some fun learning games to play in the pool!  
1.   Wet Coins  
This game is a great way to learn some money math and to get rid of that change that's hiding in the couch!  
Just grab a bucket of coins and dump them in the pool. Give the players a specific amount of time to hunt and dive for the coins and collect as many as possible. Once the time is up, have the kids add up all they have and the player with the most money wins!  
2.    Make a Boat!  
This is a wonderful STEM activity that uses the everyday items in your house and allows your students to get creative! Have your kids gather a collection of supplies and use them to make a boat for the pool!  
Once they have made their boats, test them in the water and see if they float. If they don't float, you can have them make adjustments in order for them to float and test them again. After they have determined they can float, have the students compete in a fun boat race!  
3.   Alphabet Game!  
This is always a great game to play, but have kids do it in the pool! Have students try to find things that go in the water and apply them to the alphabet!  
All of these are great and fun ways to help your students learn and be creative in the pool! Optimus Learning School arms students with even more creative ways to learn during our after school program and summer camp! We are one of the best institutions in the Orange County area helping schools from the Brea, Fullerton, and Placentia-Yorba Linda school districts!  
If you are interested in our after school program or any other program we offer, please visit our website at: Optimus Learning School!  
Tagged: Summer Program in Brea, Summer Program in Fullerton, Summer Program in Placentia, Summer Program in Yorba Linda
Optimus Learning School is a tutoring center in Brea serving Fullerton, Placentia, and Yorba Linda. Since 2008, we have been helping students from kindergarten through high school achieve their academic goals through our various programs such as our home school, after school program, homework help, and private tutoring. We also offer seasonal programs such as our popular summer camp. There are many enrichment classes year-round, such as coding, STEM, piano, and art which will help shape creative and well-rounded students. Are you ready to kickstart your child's education? Send an inquiry form or contact us today!