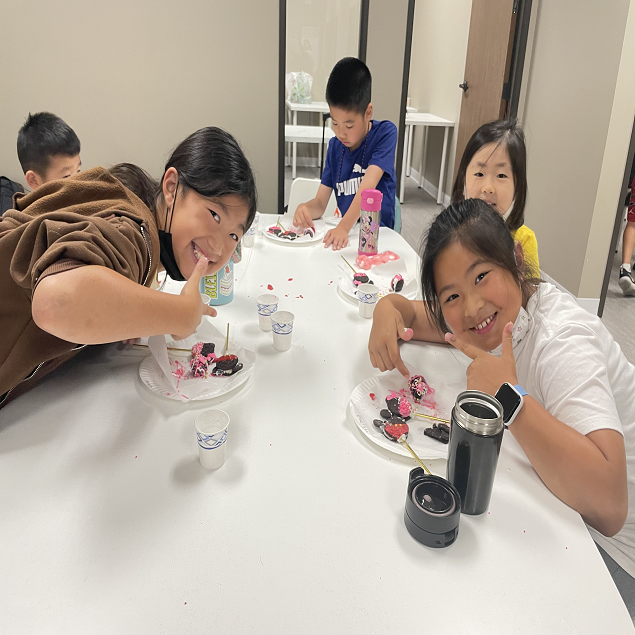 Summer Camp in Fullerton
Summer Camp in Brea
Summer Camp in Placentia
Summer Camp in Yorba Linda
Cool Recipes to Try This Summer
June 16, 2022
Summer is here and so is the heat! Try some of these kid-friendly recipes to keep cool during the summer months that kids and parents can make together!  
Frozen Berry and Yogurt Pops  
Ingredients  
10 plastic or paper cups (3 ounces each)
2-3/4 cups fat-free honey Greek yogurt
1 cup mixed fresh berries
1/4 cup water
2 tablespoons sugar
10 wooden pop sticks 
Directions  
1.   Fill each cup with about 1/4 cup yogurt.
2.   Place berries, water and sugar in a food processor; pulse until berries are finely chopped.
3.   Spoon 1-1/2 tablespoons berry mixture into each cup.
4.   Stir gently with a pop stick to swirl.
5.   Top cups with foil; insert pop sticks through foil.
6.   Freeze until firm. 
Strawberry Watermelon Slushie  
Ingredients  
1/3 cup lemon juice
1/3 cup sugar
2 cups cubed seedless watermelon
2 cups fresh strawberries, halved
2 cups ice cubes 
Directions  
1.   Place first 4 ingredients in a blender
2.   Cover and process until smooth.
3.   Add ice; process, covered, until slushy.
4.   Serve immediately. 
Fudge Pops 
Ingredients  
1 package (3.4 ounces) cook-and-serve chocolate pudding mix
3 cups whole milk
1/4 cup sugar
1/2 cup heavy whipping cream, whipped
Freezer pop molds or paper cups (3 ounces each)
wooden pop sticks 
Directions  
1.   In a large saucepan over medium heat, combine pudding, milk and sugar; bring to a boil. Cook, stirring, for 2 minutes.
2.   Cool 30 minutes, stirring often. Fold in cream.
3.   Pour into pop molds or 3-oz. paper cups; attach lids to molds, or if using cups, top with foil and insert pop sticks through foil.
4.   Freeze until firm, 3-4 hours. 
It is finally summer and our students are so excited to spend their days at Optimus at our Summer Program. We have lots of classes that our students will take, but one of our students favorites is our cooking classes. For more information about our Summer Program, please visit our website at: OLS Summer Program!  
Tagged: Summer Camp in Fullerton, Summer Camp in Brea, Summer Camp in Placentia, Summer Camp in Yorba Linda
Optimus Learning School is a tutoring center in Brea serving Fullerton, Placentia, and Yorba Linda. Since 2008, we have been helping students from kindergarten through high school achieve their academic goals through our various programs such as our home school, after school program, homework help, and private tutoring. We also offer seasonal programs such as our popular summer camp. There are many enrichment classes year-round, such as coding, STEM, piano, and art which will help shape creative and well-rounded students. Are you ready to kickstart your child's education? Send an inquiry form or contact us today!