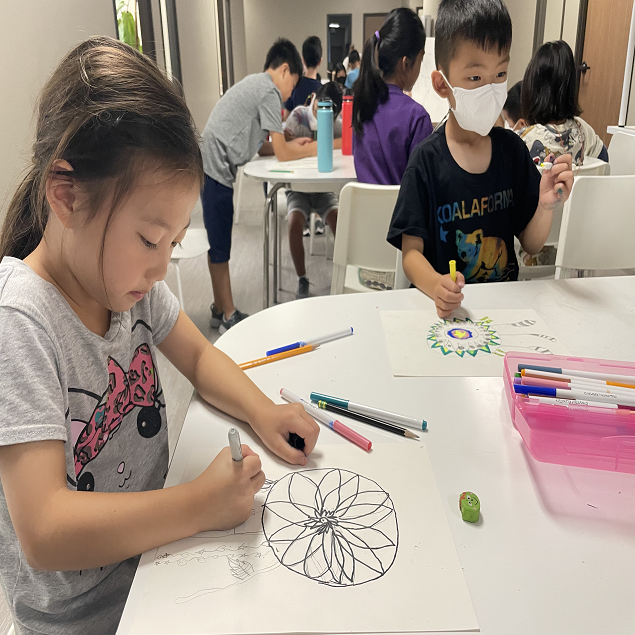 Summer Camp in Fullerton
Summer Camp in Brea
Summer Camp in Placentia
Summer Camp in Yorba Linda
Summer Science Experiments
July 7, 2022
Summer time allows kids to have a break from school and really explore other hobbies and fun things to do! One great thing for kids to explore this summer is a science with these fun and easy science experiments! 
Ice Volcanoes 
Materials 
Baking soda
Water
Vinegar
Food coloring
Small bowls
Balls that will sink
Plastic wrap
Freezer 
Directions 
1.   Start with small bowls and place a golf ball at the bottom of each.
2.   Line each bowl with plastic wrap so that the golf ball was underneath and the plastic came up over the sides.
3.   Next, fill the bowls with a mixture of water and 1/3 cup of baking soda.
4.   Add the food coloring. Mix the solution and put them in the freezer.
5.   Once they are frozen, take them out of the freezer and add a little splash of vinegar.
6.   Watch them erupt. 
Water Pump Sprinkler  
Materials 
Wooden Skewers
Plastic Straw
Masking tape
A Cup of Water
Lots of extra water for refills 
Directions 
1.   Push the pointy end of the wooden skewer through the center of the straw. Position the straw on the bottom third of the skewer.
2.   An inch and a half from the center on each side, cut halfway through one side of the straw leaving the other side attached.
3.   Bend both sides down to make a triangle shape.
4.   Tape around the straw and the skewer to keep it together, but not cover any of the holes in the straw.
5.   Place in a cup of water and spin it around. It will spray around like a sprinkler, so be prepared to get a little wet! 
It is finally summer and our students are so excited to spend their days at Optimus at our Summer Program. We have lots of classes that our students will take, but one of our students' favorites is our science classes. For more information about our Summer Program, please visit our website at OLS Summer Program!  
Tagged: Summer Camp in Fullerton, Summer Camp in Brea, Summer Camp in Placentia, Summer Camp in Yorba Linda
Optimus Learning School is a tutoring center in Brea serving Fullerton, Placentia, and Yorba Linda. Since 2008, we have been helping students from kindergarten through high school achieve their academic goals through our various programs such as our home school, after school program, homework help, and private tutoring. We also offer seasonal programs such as our popular summer camp. There are many enrichment classes year-round, such as coding, STEM, piano, and art which will help shape creative and well-rounded students. Are you ready to kickstart your child's education? Send an inquiry form or contact us today!