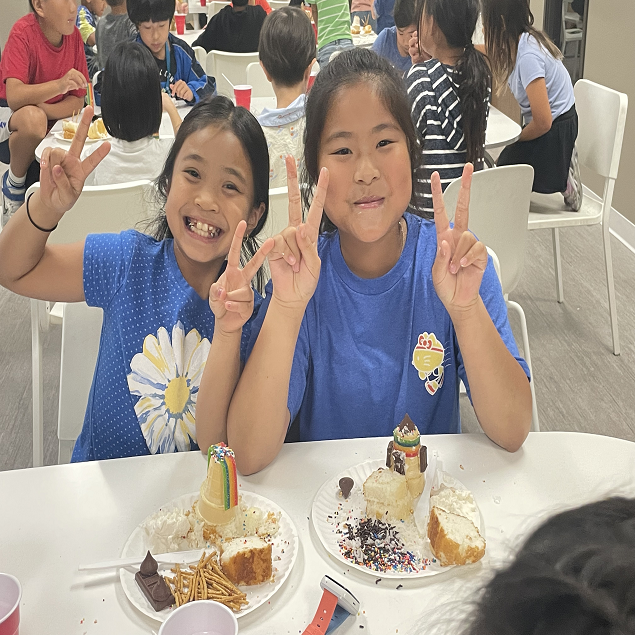 After School Program in Brea
After School Program in Placentia
After School Program in Yorba Linda
After School Program in Fullerton
Homework Guarantee Program
September 8, 2022
In Optimus Learning School's after school program, OLS offers homework club classes from Monday thru Thursday to help students with homework and to make sure it is done correctly. We want to make sure that OLS parents don't have to worry about their student's homework and can just enjoy spending time with them when they get home. 
OLS also has the Homework Guarantee Program in order to make sure that parents know that their child's homework has been checked and is correct. In our guarantee program, we have three different steps in place to make sure that homework has been checked, parents are notified that it has or why it hasn't been checked, and if the homework has a mistake.
1.   Stamp System 
All OLS homework club teachers have a stamp and use it to show parents that the students' homework has been checked and is correct. 
The OLS teacher will place one stamp in the corner of the homework page to notify parents that the homework has been checked, but needs corrections. After the student makes the corrections on their homework, the homework teacher will place a second stamp in the corner to let parents know that the corrections have been made and the homework is complete. 
2.   Daily Comments 
Optimus Learning School has an online system that all our OLS teachers are assigned to make daily comments about their classes. Homework club teachers are instructed to discuss their students' academics, behavior, and homework status in these comments. 
OLS teachers will mark whether a student is excellent, doing well, or struggling for a student's academics. If a student is struggling, we ask that the OLS teacher indicate what they are struggling in and how they plan to help the student improve with the concept in the written comments. 
Teachers also indicate a student's behavior during the class marking excellent, satisfactory, or unsatisfactory. If a teacher indicates that a student had unsatisfactory behavior during the class, they are asked to explain how the student was behaving unsatisfactorily and how the incident was handled. 
Lastly, teachers mark the status of a student's homework as finished, incomplete, and no homework. If the teacher marks the homework as incomplete, the teacher also explains what the incomplete homework was and why it is incomplete. If the teacher marks no homework as the homework status, we require the teacher to explain what they did during the class since they didn't have homework. 
OLS parents can see all of these daily comments through our OLS system or through the MyOLS App. 
3.   Report Unsatisfactory Homework 
Optimus Learning School strives for our students to be as precise and detailed as possible so we expect the same thing from our teachers. We understand that mistakes can happen, but we believe that they should be a rare occurrence. This is why we ask our parents to report any mistakes they find in homework that an OLS homework teacher has double-stamped. Parents are asked to take a picture of the incorrect homework and submit the images through our My OLS App. 
After a parent has reported the unsatisfactory homework, the Optimus Supervisor will meet with the student's homework club teacher and discuss the mistakes made in the homework. Following the meeting, an email will be sent to the parent to explain the things discussed in the meeting and what will happen going forward. 
OLS strives to make sure that parents are satisfied and confident with the completion and correctness of their child's homework. If you are interested in our after school program or any programs at OLS, make sure to visit our website and contact us today! 
Do you want to learn more about Optimus Learning School's after school program? Optimus Learning School offers the best after school program in the Orange County area. We provide pick-up from schools in Fullerton, Brea, Yorba Linda, and Placentia! For more information about our after school program, please visit our website at OLS After School Program !
Tagged: After School Program in Brea, After School Program in Placentia, After School Program in Yorba Linda, After School Program in Fullerton
Optimus Learning School is a tutoring center in Brea serving Fullerton, Placentia, and Yorba Linda. Since 2008, we have been helping students from kindergarten through high school achieve their academic goals through our various programs such as our home school, after school program, homework help, and private tutoring. We also offer seasonal programs such as our popular summer camp. There are many enrichment classes year-round, such as coding, STEM, piano, and art which will help shape creative and well-rounded students. Are you ready to kickstart your child's education? Send an inquiry form or contact us today!