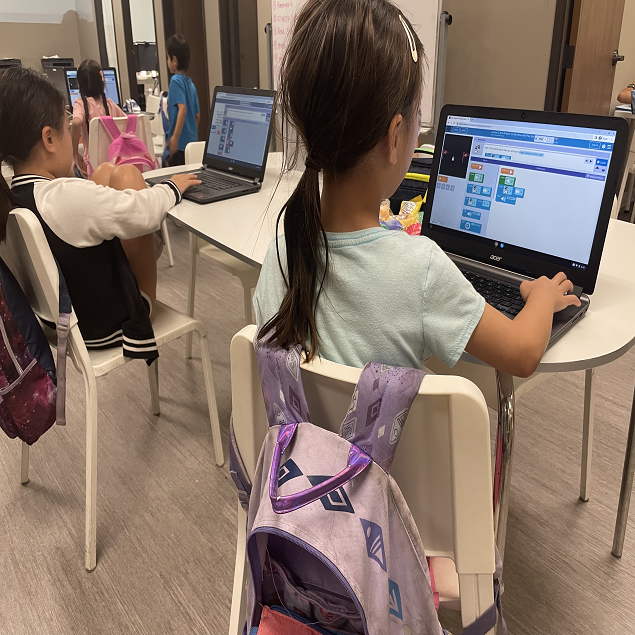 Coding Class in Brea
Coding Class in Fullerton
Coding Class in Placentia
Coding Class in Yorba Linda
How to Support Your Student Back to School
September 14, 2022
Back to school is an exciting time for students and parents! So what are some things as a parent that you can do to support your student's engagement and learning development? Below you will find some tips to help you navigate this exciting time! 
Get Involved 
There are multiple school activities that parents can participate in. Ask your student's teacher if they need classroom volunteers, or help during fundraising activities. When parents are involved in their student's activities, students are shown to achieve better grades and have healthier behavior skills. 
Be in the Know 
Did you know that schools provide newsletters to keep parents up to date with current school events? Knowing what is going on at your student's school will make you aware of various activities and events supporting your student's educational development. 
Communicate 
It is essential to attend parent-teacher conferences. These meetings are crucial to understanding and learning how your student is performing academically and socially in school. Not all parents will be asked to participate in a conference. However, if your student's teacher requests a conference, it is vital to attend these meetings. 
Be an Active Listener 
Take time to talk with your student and listen to how they are feeling and doing in school. By being an active and supportive listener, you are building a trusting and supportive at-home environment where your student feels encouraged to express their feelings. 
Focus on Strengths 
Know what your student's strengths are and focus on those first. It is important to initially focus on those strengths to build your student's confidence. Once you see that your student has gained confidence in their strengths, you may move on to other growth areas. 
Support 
Sometimes you may not have all the answers for your student, and you may need to seek outside help. Many resources are available for students and parents. At Optimus Learning School, we provide academic support for all learners! We provide homework help through our afterschool program, private tutoring, and the many additional programs we offer! For more information about our various programs, please visit our website at www.optimuslearningschool.com!
Tagged: Coding Class in Brea, Coding Class in Fullerton, Coding Class in Placentia, Coding Class in Yorba Linda
Optimus Learning School is a tutoring center in Brea serving Fullerton, Placentia, and Yorba Linda. Since 2008, we have been helping students from kindergarten through high school achieve their academic goals through our various programs such as our home school, after school program, homework help, and private tutoring. We also offer seasonal programs such as our popular summer camp. There are many enrichment classes year-round, such as coding, STEM, piano, and art which will help shape creative and well-rounded students. Are you ready to kickstart your child's education? Send an inquiry form or contact us today!