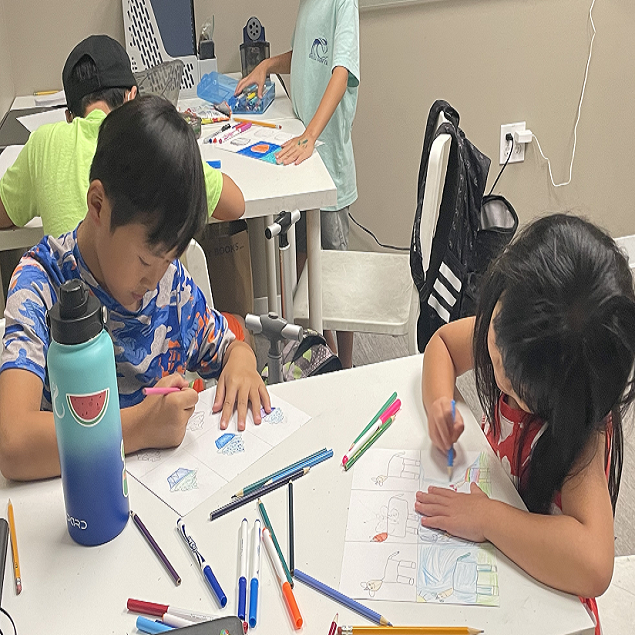 After School Program in Brea
After School Program in Placentia
After School Program in Fullerton
After School Program in Yorba Linda
Questions to Ask during Parent-Teacher Conference
September 20, 2022
Parent-teacher conferences are an essential aspect of supporting your student's academic success. During this meeting, you will gain insight into your student's academic performance, behavior, challenges, and strengths. It is also an excellent opportunity for you, as a parent, to learn how to support your student when they are not in the classroom. Below, you will find some vital questions to help you navigate this meeting. 
Suppose one of your top priorities is to inquire how your student performs academically. Here are some questions you may ask your student's teacher: 
Does my student participate in class assignments and discussions?
Is my student reading at their grade level?
Are there challenges that my student faces in the classroom?
What are some things that I can do to support my student at home?
How is my student doing in math? (or any specific subject) 
Here are some questions you may want to ask if you are interested in your student's social interactions and classroom behavior. 
Is my student a good listener?
Do they feel confident in participating in classroom discussions?
During group exercises, is my student a team player?
Is my student meeting all behavioral expectations in the classroom?
What can I do at home to promote good behavior in the classroom? 
Curious as to what goes on in the classroom? You are not alone. Here are some questions you may want to pose to your student's teacher to gain insight. 
How often will my student get quizzes or tests?
How much homework will my student receive daily?
What does the typical classroom schedule look like?
How do you promote good behavior and good grades in your classroom?
What are the goals for the class by the end of the school year?
What skills should my student develop by the end of this year? 
Maybe there is a specific issue that you would like to ask your student's teacher. Below, you will find the questions you may want to ask about these topics. 
If your student is struggling academically:
What are some resources that the school provides to help my student?
What is the learning style of my student?
Are there certain subjects that my student responds better to than others? 
If your student needs to be challenged:
Does the school offer a gifted program?
Are there any activities that my student should participate in to support their learning?
Would my student benefit from self-guided academic activities? 
Did you know that Optimus Learning School has programs to support all students? Our programs promote creativity and discipline to build the foundation of academic success. For complete details about our various programs, please visit our website at www.optimuslearningschool.com.
Tagged: After School Program in Brea, After School Program in Placentia, After School Program in Fullerton, After School Program in Yorba Linda
Optimus Learning School is a tutoring center in Brea serving Fullerton, Placentia, and Yorba Linda. Since 2008, we have been helping students from kindergarten through high school achieve their academic goals through our various programs such as our home school, after school program, homework help, and private tutoring. We also offer seasonal programs such as our popular summer camp. There are many enrichment classes year-round, such as coding, STEM, piano, and art which will help shape creative and well-rounded students. Are you ready to kickstart your child's education? Send an inquiry form or contact us today!