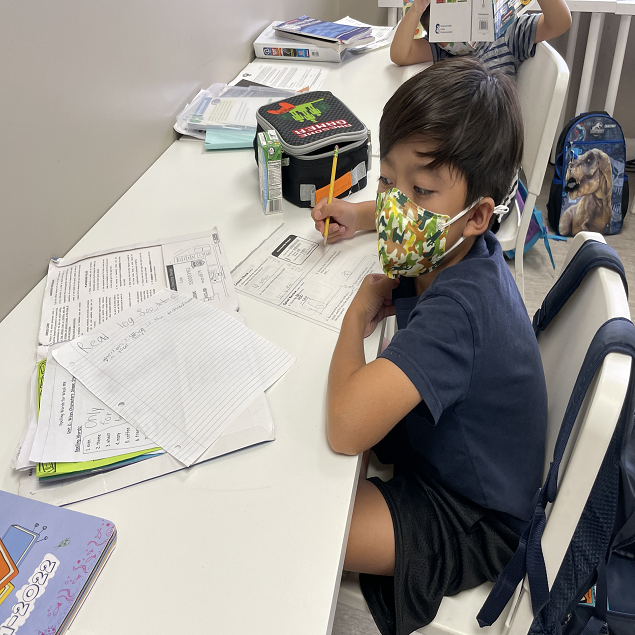 After School Program in Brea
After School Program in Fullerton
After School Program in Placentia
After School Program in Yorba Linda
After School Program Near Me
3 Children's Books to Read at Bedtime
September 27, 2022
Reading to your child before bed is extremely important. Not only does it cultivate one on one time with your child, it also stimulates their excitement and enjoyment of reading. Choose any of these fun and entertaining picture books to keep reading time a special time between you and your child.  
1.   Don't Let the Pigeon Drive the Bus! by Mo Willems 
Mo Willems has very fun and interesting characters that children and adults will love and this book is no different. The bus driver draws the reader in by asking the reader to not allow the messy and mischievous pigeon to drive the bus by giving the reader many silly and laugh out loud reasons. This book explores children's decision making by displaying logic and nonsense in a funny way for children to understand.  
2.   Chicka Chicka Boom Boom by Bill Martin, Jr. and John Archambault  
This fun picture book is a fan favorite among loads of children. It gives letters of the alphabet characteristics that they have never seen before. This book tells the story of how all 26 letters adventure up a coconut tree. The book helps young students to learn the alphabet in a way that they will never forget!  
3.   Wemberly Worried by Kevin Henkes 
Wemberly is a worry wart about everything and when it comes to her first day of school, she is even more worried than usual! However, when she goes to school, she meets someone that is even a bigger worrier than her! This book explores starting a new venture and life and how to face your fears. Readers will laugh at Wemberly and her many worries, but also learn to understand how to be brave and face their fears.  
Choose any of these books during bedtime and they are sure to be a hit with your kids!  
Do you want your kids to get more reading help? Optimus Learning School offers the best after school program and teaching services in the Orange County area. We provide many different types of classes, including book club and reading classes. For more information about our programs, please visit our website at Optimus Learning School! 
Tagged: After School Program in Brea, After School Program in Fullerton, After School Program in Placentia, After School Program in Yorba Linda, After School Program Near Me
Optimus Learning School is a tutoring center in Brea serving Fullerton, Placentia, and Yorba Linda. Since 2008, we have been helping students from kindergarten through high school achieve their academic goals through our various programs such as our home school, after school program, homework help, and private tutoring. We also offer seasonal programs such as our popular summer camp. There are many enrichment classes year-round, such as coding, STEM, piano, and art which will help shape creative and well-rounded students. Are you ready to kickstart your child's education? Send an inquiry form or contact us today!