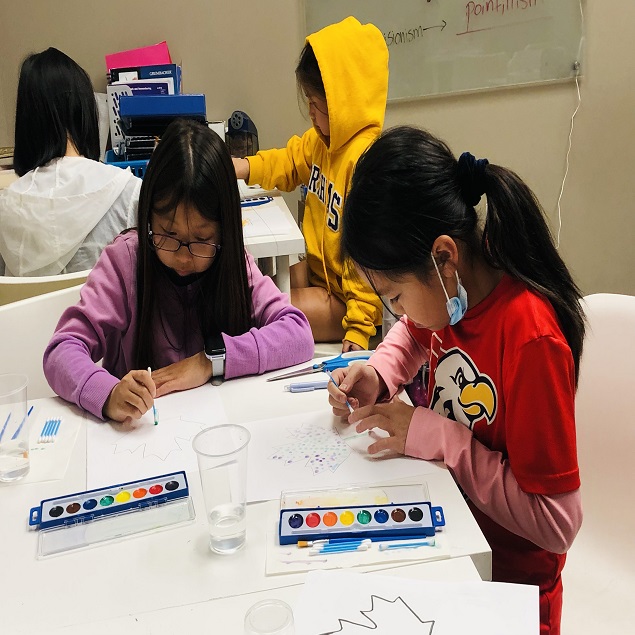 After School Program in Brea
After School Program in Placentia
After School Program in Yorba Linda
Veteran's Day
November 10, 2022
Veteran's Day is November 11th! This day is celebrated between Halloween and Thanksgiving, and because of this, sometimes this holiday can be overlooked. It is essential to teach your student about the importance of Veteran's day, and there are many simple activities you can do with your student! 
However, before doing these activities, here are some topics you can talk about with your student to help them understand this significant day: 
Ask them if they know anyone who is a veteran.
A veteran could be someone in your family, a family friend, or someone at school.
What do they think it means to have the job of a soldier?
What do soldiers protect?
What are some of the freedoms we have?
Talk about why we thank our veterans.
What does it mean to have gratitude? 
Write a Thank You Card
Help your student write a thank you card to a veteran! Students can draw and color pictures and write a simple thank you letter. Another option is to print out simple thank you card templates and have your student handwrite their thanks on the card. 
Bake Some Cookies
Who doesn't like a yummy treat?! You and your student can bake a sweet treat for a veteran!
Here is a simple chocolate chip cookie recipe: 
Ingredients:
2 ¼ cups of flour
1 teaspoon of baking soda
1 teaspoon of salt
1 cup / 2 sticks of softened butter
¾ cup of granulated sugar
¾ cup of brown sugar
1 teaspoon of vanilla extract
2 large eggs
One package of chocolate chips (12 ounces) 
Directions:
1.   Preheat your oven to 375 degrees Fahrenheit.
2.   Combine all the dry ingredients in a bowl (flour, baking soda, salt).
3.   In another large bowl, combine the butter, granulated sugar, brown sugar, and vanilla until it is a creamy consistency.
4.   Add your eggs (one at a time) to the creamy mixture.
5.   Then gradually add your dry ingredient mixture to the large bowl.
6.   Add your chocolate chips and stir.
7.   Use a tablespoon to scoop out rounded spoon fulls of your cookie dough onto an ungreased baking sheet. (make sure there is about 1 inch of space between your rounded spoonfuls so that your cookies do not bake together.)
8.   Bake for about 9 to 12 minutes or until your cookies are golden brown.
9.   Let your cookies cool on the cookie sheet for about 2 minutes.
10. They are ready to be transferred to a wire cookie rack to cool completely.
11. Once all your cookies are cool, it is time to place them in a container and give them to a veteran that you know! 
See a Veterans Day Parade
Many cities host a parade honoring veterans! If you are in the orange county area, the city of Fullerton is hosting the 26th Annual Fullerton Veterans Day Parade and Ceremony at 10:30 am at Hillcrest Park. For more information about Veterans Day Events in Orange County, please visit https://www.orangecounty.net/html/veteransday.html#full. 
At Optimus Learning School, we value creativity and discipline. Within those two pillars, we promote an understanding of the world students will be shaping. At Optimus Learning School, we offer students foreign language classes, coding classes, writing styles classes, and much more. Visit us, and see the potential that your student can reach! Please visit our website at https://www.optimuslearningschool.com/.
Tagged: After School Program in Brea, After School Program in Placentia, After School Program in Yorba Linda
Optimus Learning School is a tutoring center in Brea serving Fullerton, Placentia, and Yorba Linda. Since 2008, we have been helping students from kindergarten through high school achieve their academic goals through our various programs such as our home school, after school program, homework help, and private tutoring. We also offer seasonal programs such as our popular summer camp. There are many enrichment classes year-round, such as coding, STEM, piano, and art which will help shape creative and well-rounded students. Are you ready to kickstart your child's education? Send an inquiry form or contact us today!