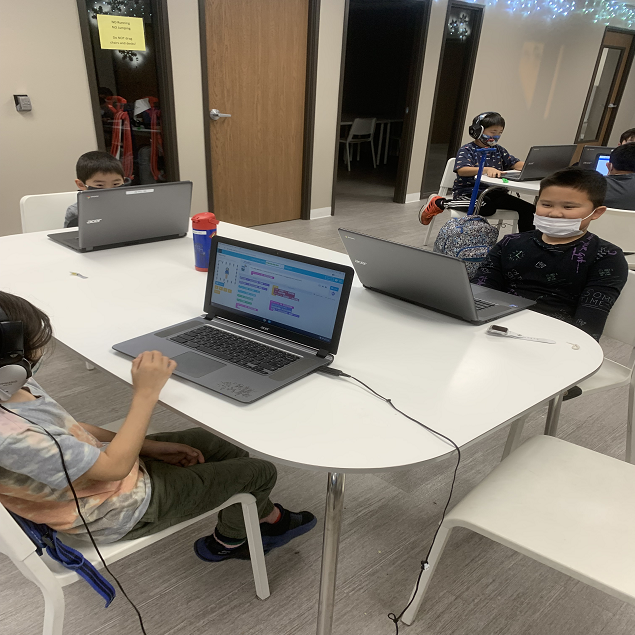 After School Program Near Me
Lifelong Learning
November 28, 2022
As your student advances through their academic career, it is essential to instill the value of lifelong learning. So what exactly is a lifelong learner, and why is it so important? A lifelong learner is eager and enthusiastic about pursuing knowledge and learning throughout life. It is a common thought that as people advance in age, their ability to learn, think, and remember diminishes; however, that is not true. 
Here are some fun facts about the brain:
The brain has an unlimited storage capacity
Your brain is always active, even in your sleep
Everyone's brain is unique
Your brain is flexible and has the potential to make billions of patterns of thought. 
How can you support your student in becoming a lifelong learner? 
Be a lifelong learner role model
You are your student's role model and the best example to show your student the importance of learning. As your student's role model and support, giving them opportunities to learn outside the classroom is essential. Here are some examples of activities you can do: 
Visit local art and science museums
Take a nature walk or go hiking
Plant some flowers or plants in your backyard
Watch a musical, opera, ballet, or play
Take a road trip or visit someplace you have never been to 
Take an interest
Family time is essential in supporting your students' endeavors to become lifelong learners. Take this time to talk about what your student is learning in school, current events, or topics that interest your student. 
Keep the brain engaged
Being a lifelong learner also entails keeping your brain active! Here are some fun ways to promote brain engagement: 
Journaling- take 5 minutes a day to reflect and write down any thoughts you have
Reading- have your student pick out a book that they like to read, and create a habit of reading as a family every day
Exercising- studies have shown that exercise keeps the brain engaged by allowing your blood cells to move
Do some puzzles- these can be jigsaw puzzles, crossword puzzles, word searches, or sudoku
Play some music- music has been shown to energize the brain. It could be listening to music, singing a song, or playing an instrument. 
At Optimus Learning School, we understand the importance of instilling the value of lifelong learning. Our students have the opportunity to participate in various activities such as cooking class, presentation class, coding, art, piano, Chinese, and Korean. For complete details about our programs, please visit our website at https://optimuslearningschool.com/.
Tagged: After School Program Near Me
Optimus Learning School is a tutoring center in Brea serving Fullerton, Placentia, and Yorba Linda. Since 2008, we have been helping students from kindergarten through high school achieve their academic goals through our various programs such as our home school, after school program, homework help, and private tutoring. We also offer seasonal programs such as our popular summer camp. There are many enrichment classes year-round, such as coding, STEM, piano, and art which will help shape creative and well-rounded students. Are you ready to kickstart your child's education? Send an inquiry form or contact us today!