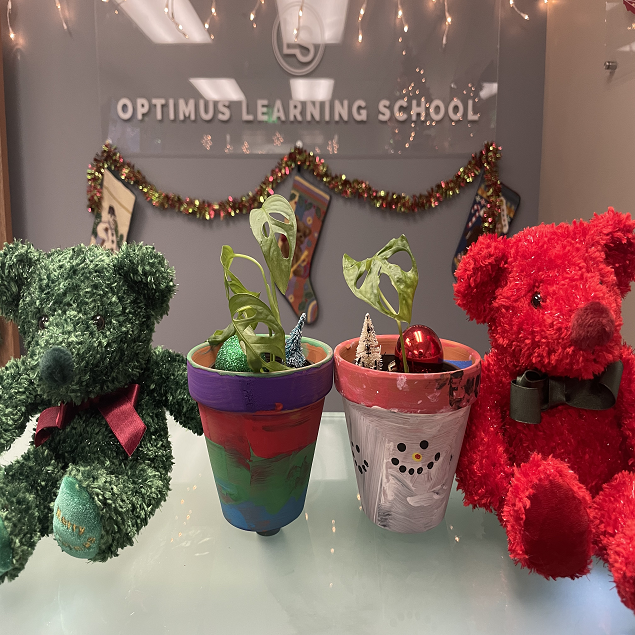 After School Program in Brea
After School Program in Placentia
After School Program in Yorba Linda
Winter Activities
December 20, 2022
It's Winter Break! It's time for cold weather, hot cocoa, and festivities! For many families, this is when students take a break from school for two weeks in celebration of the winter holidays. What are fun activities you can do with your family? 
Make some Candy Cane Popcorn Munchies
Here is a fun holiday twist to popcorn that the whole family can enjoy! 
Ingredients
1 bag of microwave popcorn (10 cups popped)
8 large candy canes
12 ounces of white chocolate chips 
Instructions
1.   Get a large baking sheet and cover it with parchment paper.
2.   Pop the popcorn per instructions.
3.   When the popcorn is popped, pour the popcorn into a large bowl and remove any kernels.
4.   Unwrap all the candy canes
5.   Place all the candy canes in a food processor for 5 to 10 seconds. If you do not have a food processor, place the candy canes in a large ziplock bag and crush them using a rolling pin or glass bottle. You want your candy canes to be finely crushed.
6.   Take your white chocolate and place them in a microwavable bowl.
7.   Microwave your chocolate in 30-second increments and stir in between to ensure a smooth consistency.
8.   Add about ? cup of crushed candy canes to the melted white chocolate and stir until incorporated.
9.   Pour the white chocolate mixture over your popped popcorn and stir to coat the popcorn with the chocolate evenly.
10. Scoop the popcorn onto the baking sheet and spread it across to create an even layer.
11. Sprinkle the remaining crushed candy canes on top of the popcorn.
12. Let the popcorn cool to room temperature allowing the chocolate to firm.
13. Finally, it is time to break apart the popcorn into small pieces and enjoy! 
Read a Holiday Book 
Reading is a fantastic family activity that incorporates active listening and storytelling. Here is a list of books to bring in the holiday cheer. 
How to Catch an Elf by Adam Wallace
The Littlest Reindeer by Brandi Dougherty
Construction Site on Christmas Night by Sherri Duskey Rinker
Mr. Willoby's Christmas Tree by Robert Barry
The Best Christmas Pageant Ever by Barbara Robinson
Go Outdoor Ice Skating
Did you know that you and your family can enjoy outdoor ice skating in Orange County? At the Winter Fest OC, families can enjoy festive lights, ice tubing, ice skating, and enjoying treats at the holiday market. The event is from November 24 - January 1, 2023, and is located at the OC Fair and Event Center! For more information, visit their website at https://www.winterfestoc.com/. 
We hope you and your family enjoy this holiday season and when it's time to return to those academic activities, please keep Optimus Learning School in mind. For more information about our programs and classes, please visit our website at https://www.optimuslearningschool.com/. 
We are wishing you and your family a wonderful holiday season!
Tagged: After School Program in Brea, After School Program in Placentia, After School Program in Yorba Linda
Optimus Learning School is a tutoring center in Brea serving Fullerton, Placentia, and Yorba Linda. Since 2008, we have been helping students from kindergarten through high school achieve their academic goals through our various programs such as our home school, after school program, homework help, and private tutoring. We also offer seasonal programs such as our popular summer camp. There are many enrichment classes year-round, such as coding, STEM, piano, and art which will help shape creative and well-rounded students. Are you ready to kickstart your child's education? Send an inquiry form or contact us today!