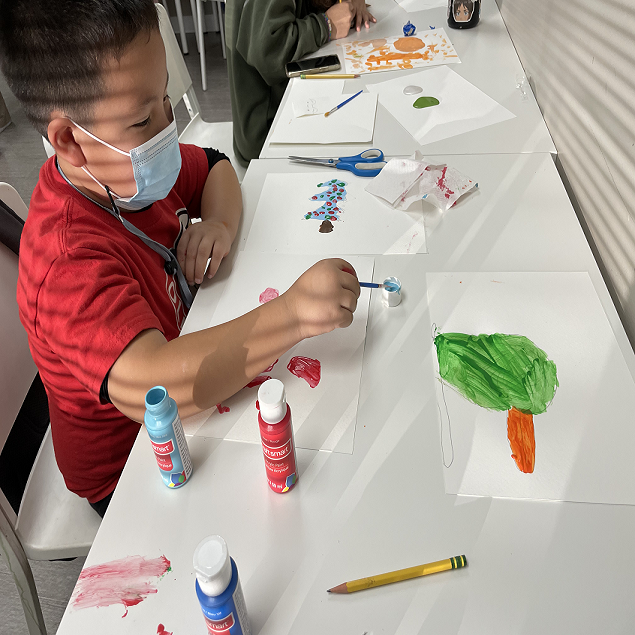 After School Program in Brea
After School Program in Fullerton
After School Program in Placentia
After School Program in Yorba Linda
New Year's Eve Activities
December 30, 2022
Goodbye, 2022! 2023 is just a couple of days away. Many of us take this time to reflect on the past year and set goals for the new year. Today, we will share some fun activities to celebrate the new year! 
Bake some Banana Split Bites
Ingredients:
1 box of brownie mix (please purchase the ingredients per instructions on the box you are buying)
Vanilla ice cream
2 large bananas
Hot fudge topping*
Strawberry topping*
Nut topping*
Caramel topping*
Whipped cream*
Maraschino cherries*
Sprinkles*
*All of these toppings are optional. Should your family prefer a topping not mentioned, please adjust the ingredients to your family's preference.
Cupcake tin
Cupcake liners 
Instructions
1.   Preheat your oven to 350 degrees.
2.   Get a cupcake tray and line it with cupcake liners.
3.   In a large bowl, add your brownie mix and the ingredients to compose the brownies and mix until it is a smooth consistency.
4.   Using an ice cream scooper, scoop the brownie batter into the cupcake tins.
5.   Place the tin in the oven for about 20 minutes.
6.   When the brownies are done, allow them to cool for about 5 minutes.
7.   Take a cool brownie and a spoon and press the spoon into the middle of the brownie to make a circular indent. (The brownies will be the "bowl" of your banana split bites.)
8.   Allow your brownies to continue to cool after you have finished creating your "bowls."
9.   Take the two large bananas and cut them into small bite-sized pieces.
10. Time to assemble your banasplit bites!
11. In your brownie bowl, place your bite-sized bananas and a scoop of ice cream and top it off with any of your desired toppings!
12. Enjoy your yummy new year's dessert! 
Watch a New Year's Movie
Have some family fun and have a family movie night! Pop some popcorn and get your favorite bubbly drinks! Here are some fun movies that your entire family can enjoy! 
Happy New Year Charlie Brown
Rudolph's Shiny New Year
Back to the Future 
Have a Fancy Family New Year's Eve Dinner at Home
Ask everyone in the family for their favorite dish and print out a menu for the night's dinner. Have everyone help prepare the dishes during the day. When it is time for dinner, ask everyone to dress up in their fancy clothes and to come to dinner! Dinner time is the perfect opportunity to reflect on the past year and talk to your family about their favorite memories of 2022.  
At Optimus Learning School, we want to take this opportunity to thank all our families for a fantastic year! Should your new year's resolution include academic pursuits, please keep Optimus Learning School in mind! For details about our programs and classes, please visit our website at https://optimuslearningschool.com/. Happy New Year!
Tagged: After School Program in Brea, After School Program in Fullerton, After School Program in Placentia, After School Program in Yorba Linda
Optimus Learning School is a tutoring center in Brea serving Fullerton, Placentia, and Yorba Linda. Since 2008, we have been helping students from kindergarten through high school achieve their academic goals through our various programs such as our home school, after school program, homework help, and private tutoring. We also offer seasonal programs such as our popular summer camp. There are many enrichment classes year-round, such as coding, STEM, piano, and art which will help shape creative and well-rounded students. Are you ready to kickstart your child's education? Send an inquiry form or contact us today!