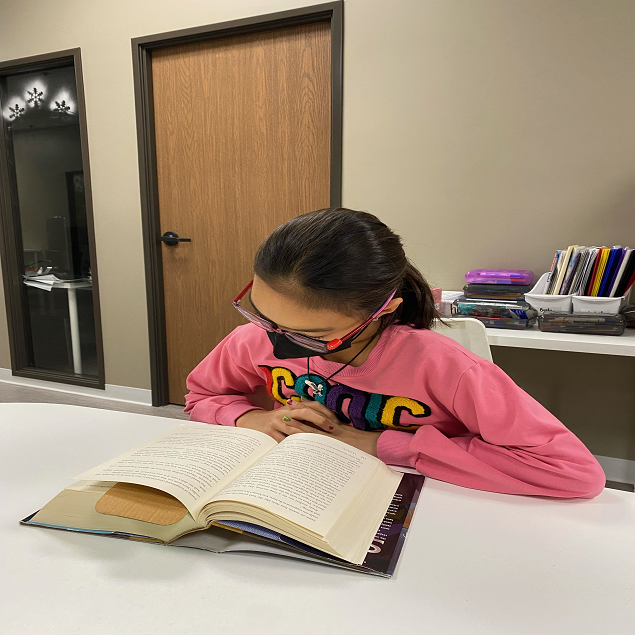 After School Program in Brea
After School Program in Fullerton
After School Program in Placentia
After School Program in Yorba Linda
How to Change an Unmotivated Mindset
January 9, 2023
Everyone needs help with motivation, not just students. Delaying something or putting it on the back burner because you do not want to do it is a challenge many face. So when did this lack of motivation start, how do we overcome it, and how can we help our students deal with this difficulty? It is important to remember that being unmotivated may have compounding effects. The lack of motivation may worsen and follow your student into their adult lives. 
Motivating an unmotivated student is a difficult task. Many of us have experienced a scenario where telling students that they are not focused and need to work harder does not, in fact, increase their motivation. So what are some tactics we can use to change an unmotivated mindset? 
Pursing Interesting Activities
It is no secret that we all enjoy activities that pique our interests. Therefore, supporting activities that your students enjoy will cultivate their motivation. Here are some ways you can pursue this:
Watch your student and see what interests them
Display that you are interested in their interest
Connect their interests with skills that can support the pursuit of new knowledge 
Everyone Wants Success
Failure is something that everyone must face in their life; however, repeated failure can create frustration and discouragement. It can be said that students who experience too much failure can cultivate the mindset that they are failures. This mindset directly contributes to losing confidence from their negative experiences. Here are some ways to mitigate this failure mindset:
Provide opportunities for success
Talk about your student's success
Set challenging but obtainable goals
Communicate expectations 
Show the Achievements of Others
This is a tricky notion. We want to expose students to others' achievements, but we want to avoid comparing them with the expectation that they, too, need to achieve the same goal.
Showing them examples of students who have achieved something in their same interests may trigger a further exploration of that interest that will blossom into motivation. 
Focus on Performance
As we mentioned at the start of this blog, the "you need to try harder" talk rarely motivates students. So what can we talk about to help support their efforts?
Ask questions about performance, what they found challenging and what they could do differently if faced with the same challenge again.
Positive reflections about challenges
Reinforce that you understand that they have the know-how but may just need some time 
At Optimus Learning School, we understand that motivation can be challenging and that sometimes students and parents need additional support. Optimus Learning School provides various programs to motivate and encourage a growth mindset! For details about our many programs, please visit our website at https://optimuslearningschool.com/.
Tagged: After School Program in Brea, After School Program in Fullerton, After School Program in Placentia, After School Program in Yorba Linda
Optimus Learning School is a tutoring center in Brea serving Fullerton, Placentia, and Yorba Linda. Since 2008, we have been helping students from kindergarten through high school achieve their academic goals through our various programs such as our home school, after school program, homework help, and private tutoring. We also offer seasonal programs such as our popular summer camp. There are many enrichment classes year-round, such as coding, STEM, piano, and art which will help shape creative and well-rounded students. Are you ready to kickstart your child's education? Send an inquiry form or contact us today!