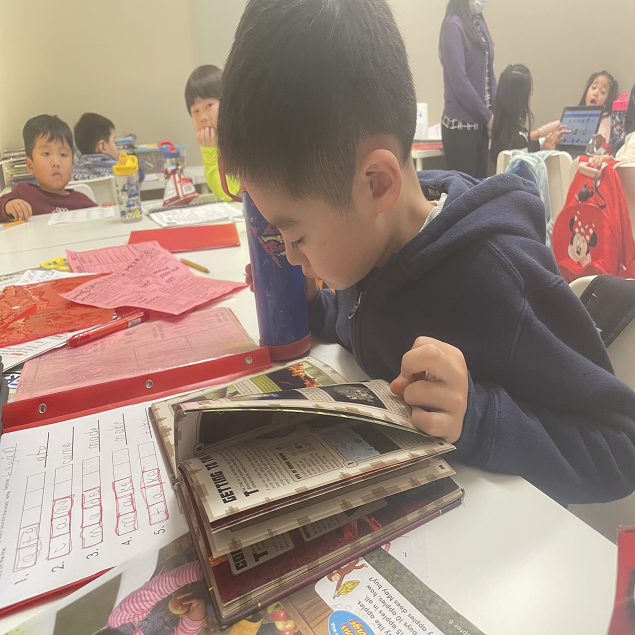 GATE Class in Brea
GATE Class in Fullerton
GATE Class in Placentia
GATE Class in Yorba Linda
Valentine Day Activities
January 27, 2023
Love is in the air, and it is time to celebrate Valentine's Day! Here are some heart-filled activities you can do with your family! 
"Stained Glass" Hearts
This fun Valentine's Day craft is perfect for the whole family! Use black glue to create outlines for each "stained glass window pane" and watercolors to add some color! 
Materials:
White glue
Empty glue bottle
Watercolor paper
Watercolor paints
Paintbrush
Black acrylic paint 
Instructions
1.   First, you will need to make the black glue. Fill the empty glue bottle halfway with white glue. Then add some black acrylic paint to the bottle. Screw back the top to the glue container and shake it until it is well-mixed. If the glue and paint are not mixing too well, add some drops of water.
2.   Using the black glue mixture, squeeze out a heart-shaped design on the watercolor paper. You are drawing your outline with black glue instead of a pencil or marker.
3.   Once your glue drawing is complete, allow it to dry completely. Use a hairdryer on the low setting to speed up the drying process.
4.   Now it's time to take out those watercolors. Paint your design using your watercolor paints. Suggestion: In each section of your design, use a different color.
5.   Allow the paint to dry.
6.   Now it is time to hang up your masterpiece! 
Fingerprint Heart Cookies
Let's make some sweets for your sweetheart! These treats are simple to make, and everyone in the family can help. 
Ingredients
1 package of sugar cookie mix (make sure to buy any additional ingredients indicated on the sugar cookie mix that you have purchased)
12 red gummy bears 
Instructions
1.   Preheat your oven to 350 degrees fahrenheit
2.   Make your sugar cookie mix. (Please follow the instructions found on the mix you purchased)
3.   Using a tablespoon, scoop out some of your mix and form it into a ball.
4.   Place your sugar cookie ball onto a piece of parchment paper.
5.   Gently flatten the ball with the palm of your hand.
6.   Using your pointer finger, press down the center of your cookie to create a heart-shaped indent. For the best results, please press down firmly to create a deeper dent but make sure not to press down too hard.
7.   Place your shaped cookies into the freezer for about 10 - 15 minutes.
8.   Take all your gummy bears and cut them in half.
9.   Place each half of a gummy bear into each half of the heart indent.
10. It is time to bake your cookies. Place the cookies into the oven for about 10 minutes or until the cookies are golden.
11. If your gummy bears are not completely melted, use a toothpick to mix around the gummy centers and spread them into the heart indent.
12. Allow your cookies to cool.
13. Now it's time to eat your yummy heart treats! 
Read a Valentine's Day Book
Reading books as a family is a fun way to incorporate the value of literacy. Here are some books that celebrate Valentine's Day. 
Happy Valentine's Day, Mouse! By Laura Numeroff
Arthur's Valentine by Marc Brown
Love Monster by Rachel Bright
Harvey the Heart Had Too Many Farts by Jane Bexley
Let Me Call You Sweetheart by Mary Lee Donovan 
We hope these Valentine's Day activities fill you and your family's hearts with joy!  
If you are looking for academic support for your little lovebugs, please visit https://optimuslearningschool.com/. We have various educational and enrichment classes to expand your student's learning horizons!
Tagged: GATE Class in Brea, GATE Class in Fullerton, GATE Class in Placentia, GATE Class in Yorba Linda
Optimus Learning School is a tutoring center in Brea serving Fullerton, Placentia, and Yorba Linda. Since 2008, we have been helping students from kindergarten through high school achieve their academic goals through our various programs such as our home school, after school program, homework help, and private tutoring. We also offer seasonal programs such as our popular summer camp. There are many enrichment classes year-round, such as coding, STEM, piano, and art which will help shape creative and well-rounded students. Are you ready to kickstart your child's education? Send an inquiry form or contact us today!