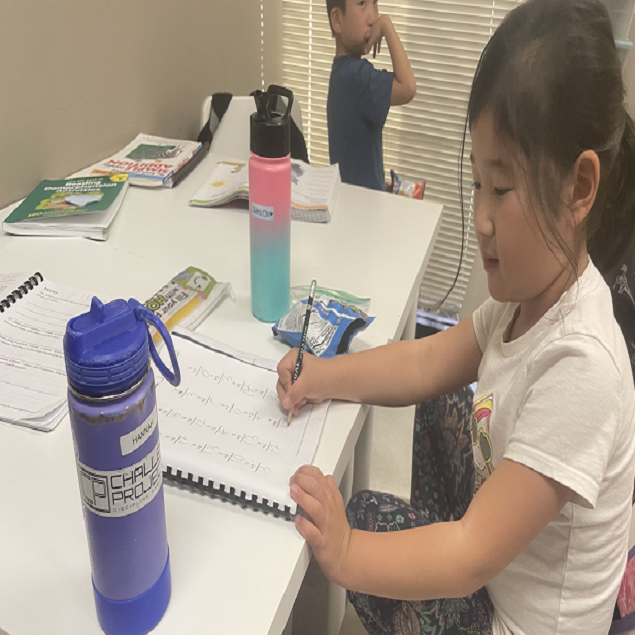 After School Program in Brea
After School Program in Fullerton
After School Program in Placentia
After School Program in Yorba Linda
After School Program Near Me
Unlock Your Student's Potential
February 10, 2023
As your student's most prominent supporters, we want our students to reach their potential. However, every student is different, so what are some things that we can do to help our students unlock their ultimate academic abilities? Below, you will find tips to help your student be the best they can be! 
Understand and Build a Relationship
Building a relationship with your student is essential in unlocking their potential. By understanding your student's likes and dislikes, you will be able to navigate what subjects, materials, and topics your student will be interested in. This will lead them to success. 
Learning Styles
Understanding your student's learning style will allow you to seek out methods in which your student will gain knowledge. Every student is different, and here are eight learning styles that will enable you to seek out methods in which your student will gain knowledge: visual, aural, physical, verbal, logical, social, solo, and natural.  
Leadership and Ownership
It is crucial that your student feels in control of their learning. Allow them to make choices. They will learn the responsibility in making choices. Tailor these choices and encourage items that interest them. Allowing your student to make choices will give them insight into ownership.  
Engagement
As adults, we understand that if we are not engaged in a topic or task, it is less likely to get done. That is the same for our students. Be aware of your student's level of engagement in a topic or subject. You know your student best and will be able to perceive if your student is actively engaged. However, perhaps your student has not warmed up to the topic or subject. Just be aware, and make sure the topic, task, or subject is not something that you are imposing on your student but something that your student is interested in.  
Supportive Environment
We all want our students to grow and thrive, and the key to this is to provide an environment where they are supported. So what is a supportive environment? A supportive environment is where your student feels safe to express themselves, where they feel confident and at ease in pursuing their interest, where learning opportunities abound, and students are given opportunities that challenge and support their pursuits.  
We hope these tips help unlock your student's potential, and Optimus Learning School is here to help if you need additional support! From classes that challenge your students, such as our Math Competition classes, or classes that allow your student to explore their creativity, such as Art or Coding classes. Additionally, we provide a summer camp where students can continue their academic pursuits in addition to innovative extracurricular. For complete details, please visit our website at https://www.optimuslearningschool.com/.
Tagged: After School Program in Brea, After School Program in Fullerton, After School Program in Placentia, After School Program in Yorba Linda, After School Program Near Me
Optimus Learning School is a tutoring center in Brea serving Fullerton, Placentia, and Yorba Linda. Since 2008, we have been helping students from kindergarten through high school achieve their academic goals through our various programs such as our home school, after school program, homework help, and private tutoring. We also offer seasonal programs such as our popular summer camp. There are many enrichment classes year-round, such as coding, STEM, piano, and art which will help shape creative and well-rounded students. Are you ready to kickstart your child's education? Send an inquiry form or contact us today!