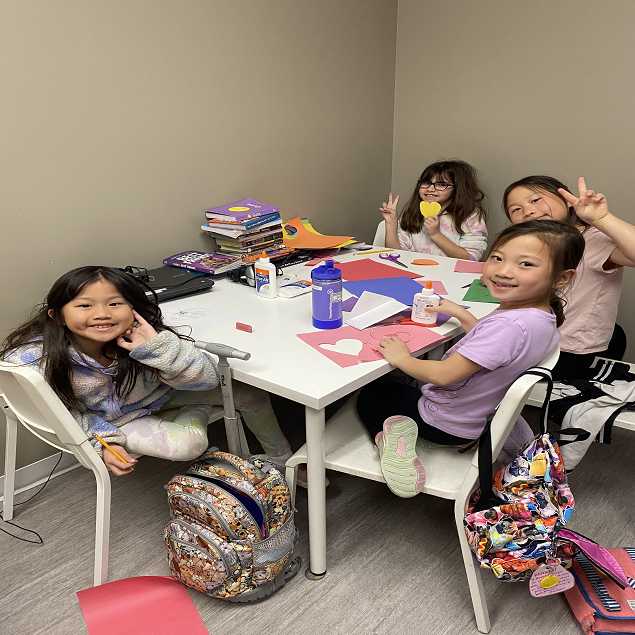 Home School Program in Brea
Home School Program in Fullerton
Homeschool in Placentia
Home School Program in Yorba Linda
Children's Books to Read for President's Day
February 24, 2023
President's is not just a day off from school or work. It is a day that we spend time to celebrate the presidents that helped the United States Choose any of these fun and entertaining picture books to keep reading time a special time between you and your child.  
1.   Duck for President! by Doreen Cronin  
This fun read helps students understand how to run for president and the voting process. The main character is a duck that is tired of his owner and his demanding ways. He decides to run for president of the farm and learns that being president isn't always the fun he expected. Students will love the idea of a duck wanting to be president, but also learn the reality of being a leader.  
2.   So You Want to be President by Judith St. George  
This beautiful picture book is a more historical approach to the topic of presidents. This book illustrates many of the United States' presidents by giving a brief description of their lives and accomplishments in a quick and fun way for kids. The book is a great way for students to review the presidents they are already familiar with and learn about ones they may not know about.  
3.   Arthur Meets the President by Marc Brown  
The Arthur books are always a sure and fun way to get students excited about a lesson or topic and this one is no exception. In this book, Arthur gets to go to Washington D.C. to meet the president and give a speech! This book introduces students to the wonders of our national capital and also introduces children to the problems and solutions for public speaking.  
Choose any of these books to celebrate Presidents' Day and they are sure to be a hit with your kids!  
Do you want your kids to get more reading help? Optimus Learning School offers the best after school program and teaching services in the Orange County area. We provide many different types of classes, including book club and reading classes. For more information about our programs, please visit our website at Optimus Learning School! 
Tagged: Home School Program in Brea, Home School Program in Fullerton, Homeschool in Placentia, Home School Program in Yorba Linda
Optimus Learning School is a tutoring center in Brea serving Fullerton, Placentia, and Yorba Linda. Since 2008, we have been helping students from kindergarten through high school achieve their academic goals through our various programs such as our home school, after school program, homework help, and private tutoring. We also offer seasonal programs such as our popular summer camp. There are many enrichment classes year-round, such as coding, STEM, piano, and art which will help shape creative and well-rounded students. Are you ready to kickstart your child's education? Send an inquiry form or contact us today!