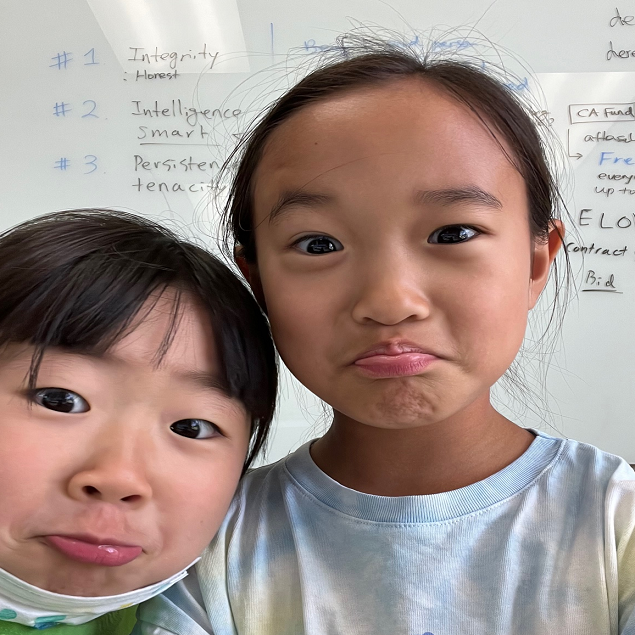 Summer Camp in Brea
Summer Camp in Fullerton
Summer Camp in Placentia
Summer Camp in Yorba Linda
Science Experiments Using Recycled Products
April 28, 2023
Earth Day is a celebration of our earth and what we can do in order for our Earth to remain clean and liveable. Check out these three experiments that allow kids to use recycled items in a scientific and fun way! 
WATER FILTRATION EXPERIMENT 
This experiment is a wonderful way to use plastic cups and used sauce or jam jars! The experiment shows how water can be cleaned using rocks and other materials and the process behind water filtration that we use now to access clean and drinkable water.  
Materials 
-2 Glass Jars
-Sand
-Gravel
-3-4 Coffee Filters
-Dirty Water
-A Plastic Cup with a Hole Cut in the Bottom  
Directions 
1.   Begin by getting a jar full of dirty water. (You can just use tap water and mix some soil or other compost in it.
2.   In the plastic cup, start by lining the bottom with the coffee filters. 
3.   Then, place a layer of clean sand followed by a layer of gravel.
4.   Place the cup into an empty jar.
5.   Pour the dirty water into the cup so it can filter down through the gravel, sand and coffee filters.
6.   Look at the difference in the water before and after! The filter collects all of the dirt and particles in it making the water much cleaner.
7.   To extend the experiment, you could also clean the filter and send the water through again. Try dirtying the water with different things like oil, soda, food coloring, etc.  
HOMEMADE SEED PAPER 
This experiment uses recycled paper in a way that gives kids the ability to grow more plants and save the environment! 
Materials 
-screen or fine mesh material
-an old can
-any old paper (not shiny)  
-blender
-flower seeds
-circle cookie cutter
-tea towel or paper towel 
Directions 
1.   Cut two pieces of paper into small pieces and place into separate bowls. (You can use two different colors to get a colorful and fun end result)
2.   Keeping the different bowls of paper separated, cover the paper with warm water.
3.   Let your paper soak for a couple of minutes and then put it in the blender, one bowl at a time.
4.   Liquefy the paper until you get a watery texture. You may need to add more water to the blender to really get all of the paper to liquefy.
5.   Now you want to mix in your seeds into the liquified paper.
6.   Cut a square of screen material large enough to cover the can.
7.   Place the screen over the top of the open can and secure it with a rubber band.
8.   Place a circle cookie cutter on top of the screen.
9.   Spoon some of the colored or white paper mixture into the cookie cutter and press it, draining as much of the water as possible.
10. Once you have a circle, spoon bits of the other paper on top, and press it again with the back of the spoon.
11. Transfer these to a plate lined with paper towels or a tea towel to dry.
12. Once they have dried completely you have little seed pods that you can save to plant later on! 
SOLAR HEAT CHIMNEY STEM EXPERIMENT  
This experiment recycles old cans in a way that children can learn about solar energy! 
Materials 
-6 empty aluminum soda cans
-black masking tape
-matte black spray paint
-tin snips
-non-contact infrared digital thermometer
-solar powered fan kit 
Directions 
1.   Wash and dry all your cans, then use the tin snips to create holes that are double the size of the normal holes.
2.   Different cans will have different holes, please do the following:
-Can 1: Cut a hole in the side, near the bottom and top
-Cans 2-5: Cut a hole in the bottom and top.
-Can 6: Cut a hole in the side, near the top.
3.   Now stack the cans in order starting with Can 1 on the bottom, ending with Can 6 at the top. Aim the side holes in cans 1 and 6 in opposite directions.
4.   Tape them together with the masking tape to secure them.
5.   Using matte black spray paint, paint the entire thing black.
6.   While it is drying, assemble your solar powered fan according to the instructions.
7.   Once everything is dry and assembled, take your unit somewhere in the direct sun.
8.   Place the fan so it is blowing into the bottom hole and let it sit for a few minutes.
9.   After about 5 minutes take a reading with the handheld digital temperature gauge at the entrance and at the exit. Note the differences.
10. Wait another 5 minutes and take another reading.
11. Now try placing your fan at the exit vent, and position it so it is pulling air out of the chimney.
12. You can also take away the fan completely, let it sit for a few minutes and repeat your readings. 
Optimus Learning School provides the best after school program in the Orange County area. We also are enrolling for our summer program! For more information about our After School Program, please visit our website at OLS After School! For more information about our summer program, please visit our website at Summer Program! 
Tagged: Summer Camp in Brea, Summer Camp in Fullerton, Summer Camp in Placentia, Summer Camp in Yorba Linda
Optimus Learning School is a tutoring center in Brea serving Fullerton, Placentia, and Yorba Linda. Since 2008, we have been helping students from kindergarten through high school achieve their academic goals through our various programs such as our home school, after school program, homework help, and private tutoring. We also offer seasonal programs such as our popular summer camp. There are many enrichment classes year-round, such as coding, STEM, piano, and art which will help shape creative and well-rounded students. Are you ready to kickstart your child's education? Send an inquiry form or contact us today!