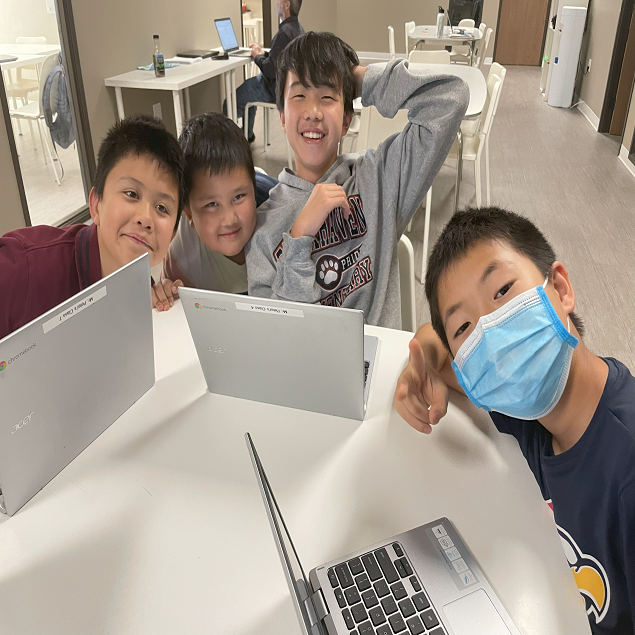 Summer Camp in Fullerton
Summer Camp in Placentia
Summer Camp in Yorba Linda
Summer Camp in Brea
Art Projects Using Salt
May 26, 2023
Summer time allows kids to have a break from school and really explore other hobbies and fun things to do! One great thing for kids to explore this summer is art with these fun and easy art activities using household salt!  
Sand Art with Salt 
Materials  
3 containers of salt
Colored Chalk
Grater
Ziplock bags
Glass Containers
votive candles 
Directions 
1.   Begin by using the finer part of the grater to grate your chosen color of chalk.
2.   Grate the chalk over a large ziplock bag or piece of parchment paper.
3.   Add about a cup of salt to your chalk gratings.
4.   Pour into a ziplock bag. 
5.   Seal, and mix the salt together with the chalk for an even color. 
6.   Add more chalk or salt as desired to get the color you are looking for.
7.   Repeat. As many times as you like for as many colors as you would like to work with!
8.   Simply pour colors from your bags into the container in layers. 
9.   Spread them out with your fingers or a pencil, then add another layer.
10. Ddd a votive candle for an optional decoration. 
Salt Painting 
Materials  
Black paper
White Glue
Salt
Watercolors  
Directions 
1.   Draw your design with your glue. (Designs can be outlined first in pencil or just freehanded)
2.   After the gluing is done, sprinkle salt all over the wet glue.
3.   Dump off the excess salt and let the salt and glue dry.
4.   Take a paintbrush, get it wet with liquid watercolor paint and begin painting over the salt covered glue!  
Salt Dough Snake Craft 
Materials  
(Salt Dough)
2 cups flour
1 cup salt
3/4 cup water
1 T oil 
(Decorations)
 Acrylic paint
Paintbrushes  
Directions  
1.    Mix all the ingredients and knead the dough until it's smooth.
2.   Have students roll the dough into snake-like shapes.
3.   Bake snakes for 3 hours at 200 degrees in the oven.
4.   Let them sit overnight.
5.   Decorate them using paint.  
It is finally summer and our students are so excited to spend their days at Optimus at our Summer Program. We have lots of classes that our students will take, but one of our students favorites is our art classes. For more information about our Summer Program, please visit our website at OLS Summer Program!  
Tagged: Summer Camp in Fullerton, Summer Camp in Placentia, Summer Camp in Yorba Linda, Summer Camp in Brea
Optimus Learning School is a tutoring center in Brea serving Fullerton, Placentia, and Yorba Linda. Since 2008, we have been helping students from kindergarten through high school achieve their academic goals through our various programs such as our home school, after school program, homework help, and private tutoring. We also offer seasonal programs such as our popular summer camp. There are many enrichment classes year-round, such as coding, STEM, piano, and art which will help shape creative and well-rounded students. Are you ready to kickstart your child's education? Send an inquiry form or contact us today!