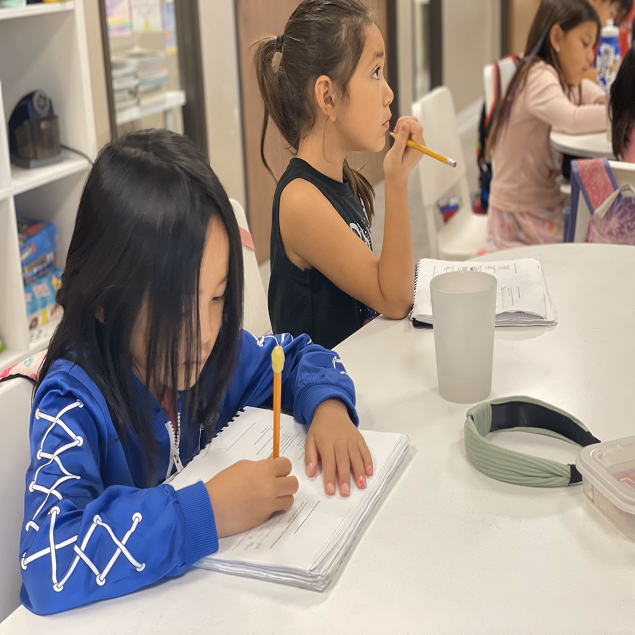 After School Program in Fullerton
After School Program in Placentia
After School Program in Brea
After School Program in Yorba Linda
OLS Homework Club
August 25, 2023
In the realm of education, Optimus Learning School's Homework Club emerges as a powerful tool, bridging the gap between classroom learning and independent study. This club is not just about completing assignments—it's a catalyst for academic excellence and personal growth. 
Tailored Support, Personalized Success 
The Homework Club stands out for its one-on-one guidance, fostering a personalized approach to learning. Educators and tutors are dedicated to helping students grasp challenging concepts and develop effective study strategies. This ensures no student is left behind, creating a solid foundation for success. 
Empowering Independent Learning 
Beyond providing answers, the club empowers students to think critically and solve problems on their own. This approach cultivates essential skills that extend far beyond homework completion, nurturing self-sufficiency and a thirst for knowledge. 
Nurturing Confidence 
Homework can be daunting, especially when facing difficulties. Optimus Learning School's Homework Club creates a safe, judgment-free space where students can freely seek assistance. This nurturing environment boosts confidence, making students more willing to take on challenges. 
Adapted to Every Need 
Recognizing the diversity in students' strengths and weaknesses, the club offers tailored support. Whether preparing for exams, tackling tough projects, or needing help in specific subjects, the Homework Club adjusts its approach to match individual requirements. 
A Lifelong Learning Journey 
The Homework Club's impact transcends immediate academics. By instilling a passion for learning and a growth mindset, it fosters lifelong learners. This mindset propels students towards success not only in education but also in all facets of life. 
A Bridge for Parents 
The Homework Club doesn't just engage students—it brings parents into the equation too. With transparent communication about progress and challenges, parents become partners in their child's educational journey. 
Optimus Learning School's Homework Club revolutionizes learning by merging guidance with independence, fostering confidence, and nurturing a love for learning. It's more than a homework club—it's a transformative experience that equips students with the skills and mindset needed to thrive in a dynamic world. Optimus Learning School provides the best after school program in the Orange County area. We also are enrolling for our after school program! For more information about our After School Program, please visit our website at OLS After School! 
Tagged: After School Program in Fullerton, After School Program in Placentia, After School Program in Brea, After School Program in Yorba Linda
Optimus Learning School is a tutoring center in Brea serving Fullerton, Placentia, and Yorba Linda. Since 2008, we have been helping students from kindergarten through high school achieve their academic goals through our various programs such as our home school, after school program, homework help, and private tutoring. We also offer seasonal programs such as our popular summer camp. There are many enrichment classes year-round, such as coding, STEM, piano, and art which will help shape creative and well-rounded students. Are you ready to kickstart your child's education? Send an inquiry form or contact us today!