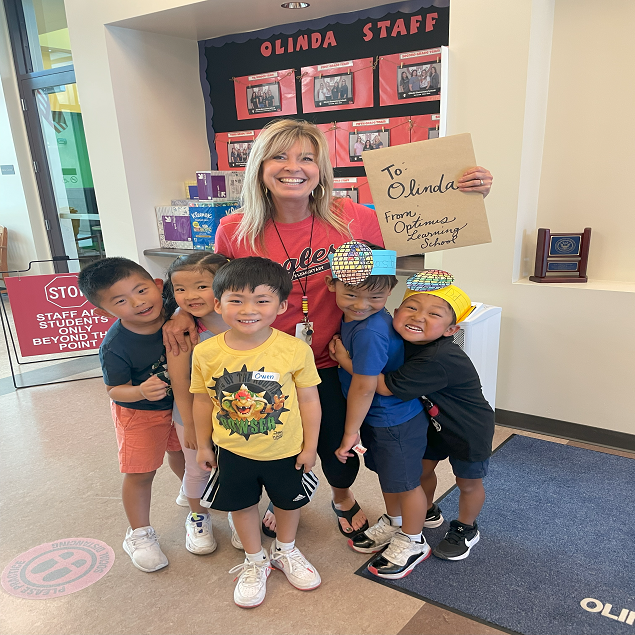 After School Program in Fullerton
After School Program in Placentia
After School Program in Yorba Linda
After School Program in Brea
OLS Private 1:1 Lessons
September 1, 2023
In the realm of education, one size rarely fits all. That's why Optimus Learning School is revolutionizing learning with Optimus Private Lessons. This personalized approach is reshaping education by tailoring learning experiences to each student's unique needs, fostering confidence, and achieving remarkable academic success. 
Personalized Learning for Unique Needs 
Optimus Private Lessons break free from traditional classroom constraints, offering students one-on-one interactions with dedicated educators who understand their learning styles, pace, and goals. This personalization empowers students to ask questions, discuss ideas, and cultivate a passion for learning. 
Tailored for Success 
Traditional classrooms struggle to accommodate diverse learning needs, but Optimus Private Lessons thrive on diversity. Educators adapt lessons to individual strengths and challenges, ensuring students get the precise support they need to succeed. 
Boosting Confidence and Excellence 
Confidence soars with Optimus Private Lessons. Personalized attention and tailored guidance enable students to tackle challenges, voice their thoughts, and build skills that extend beyond academics. Academic excellence follows suit, with students mastering subjects at their own pace. 
Holistic Growth and Lifelong Skills 
Optimus Private Lessons nurture more than academic growth. Skills like critical thinking, time management, and effective communication are woven into the experience, preparing students not only for exams but for life. 
A Collaborative Approach 
Optimus Private Lessons are a partnership between students, educators, and parents. Regular communication ensures everyone is aligned, tracking progress, addressing concerns, and celebrating successes together. 
Optimus Private Lessons are transforming education by recognizing individuality, tailoring learning experiences, and igniting a love for learning. In a world where personalization is key, this approach equips students with the skills and confidence needed to excel in a rapidly changing world. Education will never be the same again, thanks to Optimus Learning School. 
Optimus Learning School provides the best after school program in the Orange County area. We also are enrolling for our after school program! For more information about our After School Program, please visit our website at OLS After School! 
Tagged: After School Program in Fullerton, After School Program in Placentia, After School Program in Yorba Linda, After School Program in Brea
Optimus Learning School is a tutoring center in Brea serving Fullerton, Placentia, and Yorba Linda. Since 2008, we have been helping students from kindergarten through high school achieve their academic goals through our various programs such as our home school, after school program, homework help, and private tutoring. We also offer seasonal programs such as our popular summer camp. There are many enrichment classes year-round, such as coding, STEM, piano, and art which will help shape creative and well-rounded students. Are you ready to kickstart your child's education? Send an inquiry form or contact us today!