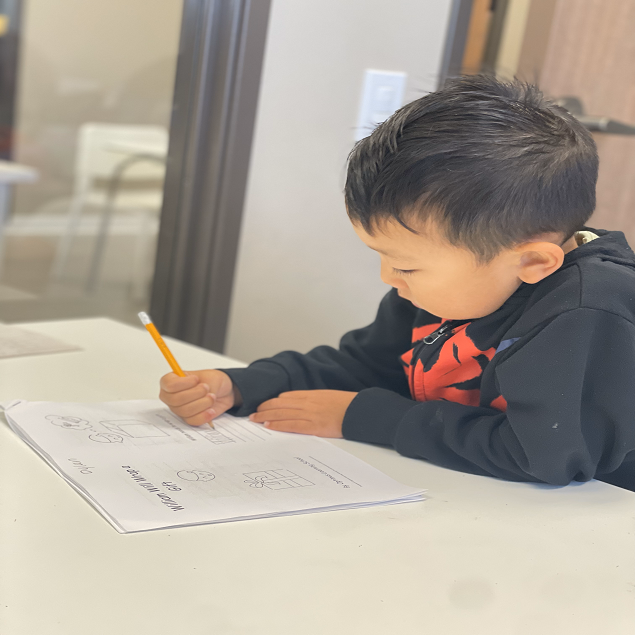 Book Club in Brea
Book Club in Fullerton
Book Club in Yorba Linda
Book Club in Placentia
10 Books to Read with Your Kindergartener
September 11, 2023
As young minds embark on their journey of learning and discovery, books play a crucial role in shaping their imagination, vocabulary, and love for reading. Kindergarten is a magical time when children begin to explore the world through the pages of books. Here's a list of ten wonderful books that every kindergartener should read to spark their curiosity, foster creativity, and cultivate a lifelong passion for reading. 
1.    Where the Wild Things Are by Maurice Sendak 
This timeless classic takes young readers on a whimsical adventure as they follow Max's journey to the land of the wild things. With its vivid illustrations and imaginative storytelling, the book encourages children to embrace their wild side and let their imagination run free. 
2.    The Very Hungry Caterpillar by Eric Carle 
A colorful and interactive tale that introduces children to days of the week, numbers, and metamorphosis. Eric Carle's captivating artwork and simple text make it an ideal choice for early readers. 
3.   Brown Bear, Brown Bear, What Do You See? by Bill Martin Jr. and Eric Carle 
With its rhythmic repetition and vibrant illustrations, this book engages kindergarteners in identifying colors and animals. It's a fantastic way to enhance vocabulary and encourage participation. 
4.   Goodnight Moon by Margaret Wise Brown 
A soothing bedtime story that has been a beloved companion for generations. The rhythmic text and tranquil illustrations create a perfect ambiance for winding down after a day of exploration. 
5.   The Cat in the Hat by Dr. Seuss 
Dr. Seuss's whimsical rhymes and zany characters make reading an absolute joy. "The Cat in the Hat" not only entertains but also introduces basic words and concepts in an engaging manner. 
6.   Corduroy by Don Freeman 
A heartwarming tale about a teddy bear's quest for a forever home. This book teaches children about friendship, kindness, and acceptance through the endearing adventures of Corduroy. 
7.    Chicka Chicka Boom Boom by Bill Martin Jr. and John Archambault 
An alphabet-themed story that follows the letters of the alphabet as they climb up a coconut tree. The rhythmic text and playful illustrations make learning the ABCs a delightful experience. 
8.   Harold and the Purple Crayon by Crockett Johnson 
A creative masterpiece that encourages imagination and problem-solving. Follow Harold as he draws his own adventures with his trusty purple crayon. 
9.   If You Give a Mouse a Cookie by Laura Numeroff, illustrated by Felicia Bond 
This circular tale of cause and effect captures young minds with its humorous storyline. It's a great book for discussing sequences and consequences in a fun and relatable way. 
10. Winnie-the-Pooh by A.A. Milne 
Delve into the Hundred Acre Wood and join Pooh and his friends on their heartwarming escapades. A.A. Milne's charming stories emphasize the importance of friendship, kindness, and imagination. 
These ten books provide a diverse range of experiences for kindergarteners, from exploring the power of imagination to learning about colors, letters, and emotions. Reading these books not only lays the foundation for strong literacy skills but also creates cherished memories and a lifelong love for reading. So snuggle up with your little one and embark on these literary adventures together!
Tagged: Book Club in Brea, Book Club in Fullerton, Book Club in Yorba Linda, Book Club in Placentia
Optimus Learning School is a tutoring center in Brea serving Fullerton, Placentia, and Yorba Linda. Since 2008, we have been helping students from kindergarten through high school achieve their academic goals through our various programs such as our home school, after school program, homework help, and private tutoring. We also offer seasonal programs such as our popular summer camp. There are many enrichment classes year-round, such as coding, STEM, piano, and art which will help shape creative and well-rounded students. Are you ready to kickstart your child's education? Send an inquiry form or contact us today!