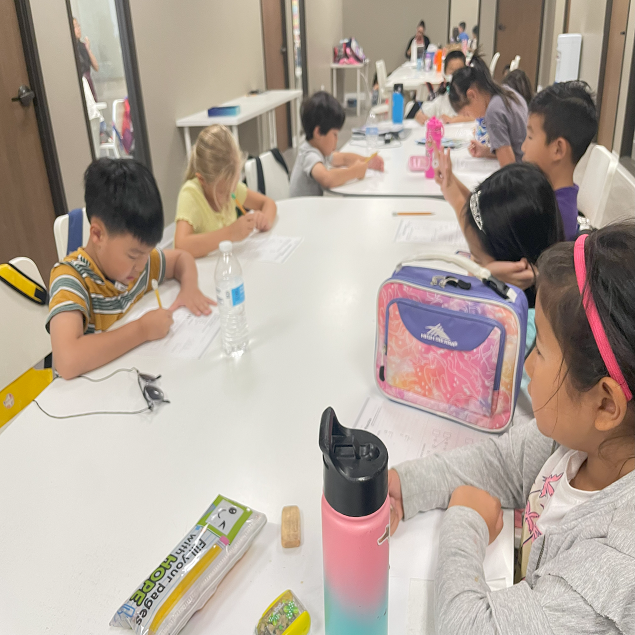 Home School Program in Brea
Home School Program in Placentia
Home School Program in Fullerton
Home School Program in Yorba Linda
Homeschool Program
October 3, 2023
In today's rapidly evolving educational landscape, parents are increasingly seeking alternative methods to educate their children. Homeschooling has emerged as a popular choice, offering flexibility, individualized instruction, and a tailored approach to education. If you're looking for an exceptional homeschool program, you're in the right place. Optimus Learning School's Homeschool Program, serving Brea, Fullerton, Yorba Linda, and Placentia, stands out as a beacon of educational excellence. Let's explore what makes this program unique and why it's worth considering for your child's education. 
1. Education Tailored to Your Child's Needs 
Optimus Learning School understands that each child is unique and has their own learning pace and style. Their homeschool program is designed to cater to these individual needs. With a low student-teacher ratio, your child receives personalized attention, ensuring they get the support they require to thrive academically. 
2. Proximity to Charter Schools Near You 
Convenience is key for many parents. Optimus Learning School's Homeschool Program is situated in close proximity to Brea, Fullerton, Yorba Linda, and Placentia, making it easily accessible. You won't have to worry about long commutes or navigating through heavy traffic. It's essential for busy parents to have a hassle-free educational option. 
3. Highly Qualified Instructors 
One of the cornerstones of a successful homeschool program is the quality of its instructors. Optimus Learning School prides itself on having a team of experienced, certified teachers who are dedicated to the success of your child. They not only provide expert guidance but also foster a nurturing learning environment. 
4. Comprehensive Curriculum 
Optimus Learning School's Homeschool Program offers a comprehensive curriculum that aligns with state standards. Your child will have access to a wide range of subjects, ensuring a well-rounded education. Whether your child needs assistance in math, science, language arts, or any other subject, Optimus Learning School has it covered. 
5. A Strong Focus on Individualized Attention 
In larger, traditional school settings, it's easy for students to get lost in the crowd. Optimus Learning School's Homeschool Program stands out by maintaining a low student-teacher ratio, ensuring that your child receives the individualized attention they deserve. This approach not only helps students catch up on areas they may be struggling with but also allows them to excel in subjects they are passionate about. 
6. Extracurricular Activities and Social Engagement 
While homeschooling provides flexibility and individualized learning, it's essential for students to have opportunities for social interaction and extracurricular activities. Optimus Learning School offers various activities and clubs to keep your child engaged and ensure they don't miss out on the social aspect of traditional schools. 
7. A Proven Track Record of Success 
Optimus Learning School's Homeschool Program has a history of successful outcomes. Many students who have completed their program have gone on to excel in higher education and beyond, highlighting the effectiveness of their approach. 
In conclusion, if you're searching for a homeschool program that combines individualized education, experienced instructors, and proximity to charter schools in Brea, Fullerton, Yorba Linda, and Placentia, Optimus Learning School's Homeschool Program is an excellent choice. Their commitment to excellence and personalized attention to your child's educational journey make them a standout option in the world of homeschooling. 
Don't hesitate to explore what Optimus Learning School's Homeschool Program has to offer. Your child's educational success could be just around the corner.
Tagged: Home School Program in Brea, Home School Program in Placentia, Home School Program in Fullerton, Home School Program in Yorba Linda
Optimus Learning School is a tutoring center in Brea serving Fullerton, Placentia, and Yorba Linda. Since 2008, we have been helping students from kindergarten through high school achieve their academic goals through our various programs such as our home school, after school program, homework help, and private tutoring. We also offer seasonal programs such as our popular summer camp. There are many enrichment classes year-round, such as coding, STEM, piano, and art which will help shape creative and well-rounded students. Are you ready to kickstart your child's education? Send an inquiry form or contact us today!