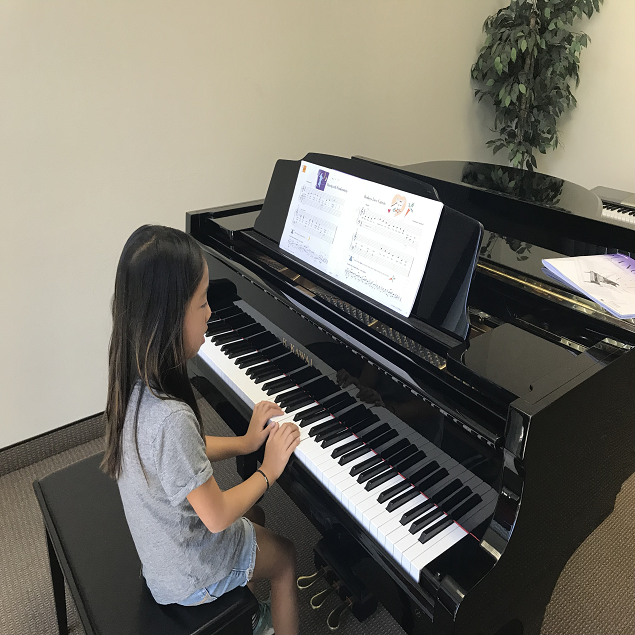 Piano Lesson in Fullerton
Piano Lesson in Placentia
Piano Lesson in Brea
Piano Lesson in Yorba Linda
Harmony in Learning: Elevate Your Piano Skills with Optimus Learning School
November 10, 2023
Introduction:
Unlock the world of music with Optimus Learning School's exceptional one-on-one piano lessons. Our tailored approach ensures undivided attention, allowing students to immerse themselves in the art of piano playing. We pride ourselves on offering an unparalleled learning experience, combining personalized instruction, the elegance of a grand piano, inclusive textbooks, and a dedicated and highly qualified piano teacher.
One-on-One Lessons for Maximum Focus:
At Optimus Learning School, we understand the significance of individual attention in mastering the piano. Unlike group lessons, our one-on-one sessions provide an environment where students can thrive, receiving personalized guidance and feedback tailored to their unique learning style and pace.
Grand Piano Experience:
Elevate your piano journey with the rich and resonant tones of a grand piano. Our state-of-the-art instruments enhance the learning experience, allowing students to explore the nuances of classical and contemporary compositions with depth and clarity.
Textbooks Included:
We believe in providing a comprehensive learning package. That's why we include textbooks as part of our piano lessons. These materials complement our curriculum, offering valuable insights, exercises, and sheet music to support students in their musical exploration.
Tailored for Young Musicians:
Recognizing the attention span of younger students, our piano lessons are designed to be 30 minutes long, twice a week. This structure optimizes learning by aligning with their natural ability to focus for shorter durations. Our goal is to make each lesson engaging and enjoyable, fostering a love for music from an early age.
Expert Instruction:
At the heart of our piano program is our experienced and highly qualified piano teacher. Our instructor holds a degree in piano, specializing in the nuances of this timeless instrument. With over a decade of teaching experience, they bring a wealth of knowledge, passion, and dedication to every lesson.
Reasonable Pricing:
Quality music education shouldn't break the bank. At Optimus Learning School, we offer competitively priced piano lessons, making the joy of learning the piano accessible to all. Invest in your musical journey without compromising on excellence.
Conclusion:
Embark on a musical adventure with Optimus Learning School and experience the transformative power of one-on-one piano lessons. From the personalized attention to the grand piano ambiance, our program is crafted to nurture a lifelong love for music. Enroll today and discover the joy of making beautiful music with us!
Tagged: Piano Lesson in Fullerton, Piano Lesson in Placentia, Piano Lesson in Brea, Piano Lesson in Yorba Linda
Optimus Learning School is a tutoring center in Brea serving Fullerton, Placentia, and Yorba Linda. Since 2008, we have been helping students from kindergarten through high school achieve their academic goals through our various programs such as our home school, after school program, homework help, and private tutoring. We also offer seasonal programs such as our popular summer camp. There are many enrichment classes year-round, such as coding, STEM, piano, and art which will help shape creative and well-rounded students. Are you ready to kickstart your child's education? Send an inquiry form or contact us today!