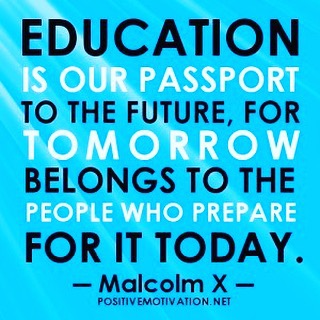 Our Hiring Philosophy
June 14, 2016
Our Hiring Philosophy
While to some it might be a surprise, others know all too well that the after school academy business is a booming one. Academies have always been prominent in Asian cultures, and now America is beginning to see a shift in its educational practices and students are continuing their education after the school bell rings in the afternoon. With such a surge in popularity, we are faced with the ever important question: who should we hire? Who will do the best job to ensure that our students here in Brea receive the best education possible?
In the past, Optimus has employed teachers who also teach at public school during the day. These are, of course, top notch educators. We at Optimus, however, believe that a public school teacher's job is one that requires all of their focus. Teaching and developing so many young minds on a daily basis in the morning is a full time job all on its own to say the very least. We believe that a teacher's focus is best spent on their morning students. While teachers do the very best they can for their classes during the morning, it is our separate job here at Optimus to provide the individual attention we are famous for in the afternoon.
The most popular decision for most academies is to hire college students currently in the process of earning a degree. While employment at an after school program might be a great opportunity for college students to gain experience in their field, we decide to approach our hiring process at Optimus a bit differently. Just as our expectations of our students are high, our expectations of our employees are even higher. As it should be, a college student's first priority will always be their studies. With the high demand that college places on students, we have decided that college students are not our best bet here at Optimus. So who, exactly, is?
Optimus actively seeks only the most devoted of educators to add to its teaching force. Our employees all hold, at a minimum, a bachelor's degree, and we utilize the focus of that degree in the most constructive way possible. This allows us not only to offer the highest quality after school program in Brea possible, but all of our employees are also free from the demands of school to focus on all of our students.

What's more, full time employment is not only a possibility at Optimus, but a goal that we hope all of our employees will strive for. The vast majority of academies only hire at a part time capacity. This is, in many ways, the nature of the business seeing as our students only need our help in the afternoon. Part time employment seems like a logical decision. At Optimus, after school program in Brea, however, we believe in investing in our future. In the morning, while our students are busy learning at school, our full time employees are busy working hard to make Optimus a great place to learn. Whether lesson planning or building custom curriculum, the hours spent in the morning are some of our most important toward making sure Optimus serves its students as best it can.

At Optimus, a tutoring center in Brea, we celebrate the difference in our hiring policy as one of our strongest assets. Our ultimate goal is to foster an environment that is best for our students. While public school teachers and college students might work great with other similar academies, we choose to set our focus elsewhere. Our choice to employ only college graduates, as well as our choice to encourage all of our employees to work toward a fulltime position here at Optimus ensures that our employees have Optimus and its student's wellbeing at heart. Our students from Brea, Yorba Linda, Diamond Bar, and Rowland Heights already know the benefits. Call, click, or come in today to see them for yourself!
Tagged:
Optimus Learning School is a tutoring center in Brea serving Fullerton, Placentia, and Yorba Linda. Since 2008, we have been helping students from kindergarten through high school achieve their academic goals through our various programs such as our home school, after school program, homework help, and private tutoring. We also offer seasonal programs such as our popular summer camp. There are many enrichment classes year-round, such as coding, STEM, piano, and art which will help shape creative and well-rounded students. Are you ready to kickstart your child's education? Send an inquiry form or contact us today!