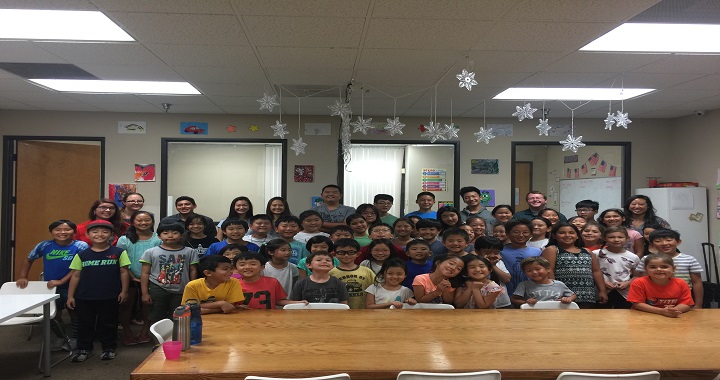 After School Program in Brea
Our Placement Method
July 1, 2016
Deciding the best way to help a student can, at times, be a difficult task. Every person is unique, and the academic struggles they face are unique as well. Burdening students with extra work and advanced programs can be overwhelming if they are already having trouble with their school work, and not challenging a student enough can leave them bored and uninterested in academics. It is for this reason that we take special care here at Optimus to determine your son or daughter's ability before they begin the learning process that we offer.
To begin, all students take placement tests made specifically by and for Optimus. These tests align with California state standards, and they do an amazing job of helping us to pinpoint your son or daughters strengths and weaknesses. Based on these placement tests, we determine our student's levels in both math and language arts and place them into classes that will challenge them without overwhelming them. Our placement tests also go a long way in helping us to deliver the best one-on-one tutoring help we can. All questions on our placement tests are broken into categories according to state standards. With this information, our tutors know exactly where the focus should be placed during one-on-one sessions, and the result is the most unique and customized tutoring experience possible.
After determining a student's level, we then look to current school grades. Our first and most important goal here at Optimus is to make sure all of our students are receiving, at the very least, all passing marks at school. Without a strong grasp on all of the subjects taught at school, our students cannot hope to be successful in the extra programs we offer here at Optimus. In the event that a student is not receiving all passing grades, we take a chance to work more closely with that student, their parents, and even their school teacher. If extra study time is needed, we offer Saturday morning tutoring class at no extra charge. This approach allows us to prepare even struggling students to become academic wizards!
After our students have proven their proficiency during the school day, their goal is now to maintain the grades that they've earned. This means homework and studying are first priority. At Optimus, we stress the importance of independent study to all of our students. While, of course, a teacher is there to help every step of the way, we encourage our students to think critically to become the kind of learner that can answer their own questions through diligent studying and careful thought. After homework has been finished, we take advantage of the extra time we have with math worksheets and our reading rewards program. Students can have a friendly competition to see who can finish a math worksheet first, or read and earn points to trade in for all kinds of prizes! This extra encouragement drives our students to do as much as they can every day at our after school location here in Brea.
Our final student plan at Optimus is reserved for our most high achieving students. All students receiving the highest marks possible at their school are free to challenge themselves further with virtually any Optimus after school program class in Brea. Computer coding and other STEM based classes are offered at this level, helping to immerse your son or daughter in classes designed to familiarize them with 21st century technology skills. Optimus also offers preparation for some of the nation's most sought after academic competitions such as Math Counts, Math Kangaroo, and regional spelling bee competitions. Furthermore, any student found to be achieving so highly in academics is also eligible to be enrolled in our math, reading, and writing classes that are beyond their current grade level.
Our placement method here at Optimus is one that is designed with our student's best interests at heart. With this method in place, we hope to create an atmosphere where all students at all levels can join our after school program and thrive. With hard work and perseverance, we believe any and all of our students can become the best in their class at school, while challenging themselves with classes here at Optimus as well. Call, click, or come in today to see where your son or daughter fits into our placement plans!
Tagged: After School Program in Brea
Optimus Learning School is a tutoring center in Brea serving Fullerton, Placentia, and Yorba Linda. Since 2008, we have been helping students from kindergarten through high school achieve their academic goals through our various programs such as our home school, after school program, homework help, and private tutoring. We also offer seasonal programs such as our popular summer camp. There are many enrichment classes year-round, such as coding, STEM, piano, and art which will help shape creative and well-rounded students. Are you ready to kickstart your child's education? Send an inquiry form or contact us today!