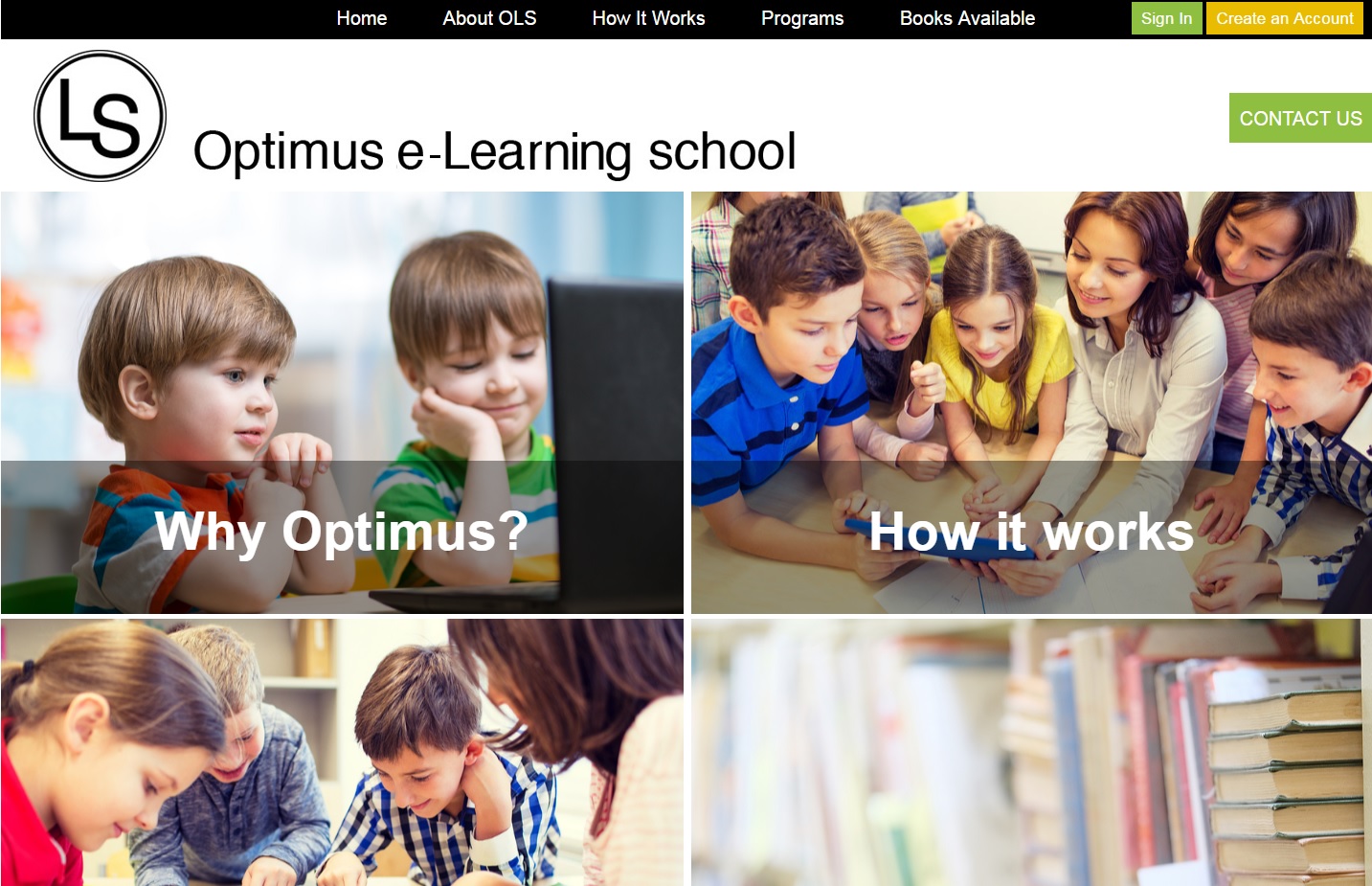 After School Program in Brea
Homework Help in Brea
OLS e-learning reading program
September 12, 2016
Throughout the years, public schools have adopted many different methods to encourage students to read as much as possible. With the birth of the accelerated reading (AR) program, the way that your son or daughter reads and then answers questions about books is now very different from what you might remember from your days in school. While it is undeniable that more reading is always a good thing, at Optimus, we believe we have developed a superior method of gauging and improving our students' reading comprehension. What's more, we are happy to be able to offer this online service absolutely free to any student enrolled at Optimus Learning School. Whether from Brea, Fullerton, Yorba Linda, Diamond Bar, or further, we offer this complex and invaluable online reading tool to any and all of our students!
Our e-learning website (www.optimuselearningschool.com) delivers reading comprehension questions built around our mission here at Optimus to make all of our students effective critical thinkers. After reading a book, our students can log into their e-learning account and answer questions based on what they read. As compared with accelerated reading questions, OLS e-learning questions go a step further by asking why and how type questions. These particular question types require elevated thought and ensure not only that our students are reading books, but that they are actively thinking about them as well. All of our questions are crafted by several of our brightest teachers that hold degrees in English, ensuring not only that our questions are of the highest quality, but also that they are all original material available only through Optimus. Our catalogue features both modern and classic book selections, providing plenty of variety to account for all different types of readers. By offering reading comprehension questions based on classic books, we gain the opportunity to challenge our students' minds in a whole new way. Furthermore, classic books pass down lessons and impart knowledge that has been passed down generation to generation.
The Optimus Learning School e-learning website (www.optimuselearningschool.com) is a comprehensive tool being put to use on a weekly basis to help challenge our student's reading comprehension skills. Through making all of our reading comprehension questions available online, our students gain the advantage of being able to finish their work at home, and our parents are able to easily monitor their student's work and become a part of the learning process as well. Call, click, or come in today, and ask how our convenient e-learning service can be put to work for your son or daughter!
Tagged: After School Program in Brea, Homework Help in Brea
Optimus Learning School is a tutoring center in Brea serving Fullerton, Placentia, and Yorba Linda. Since 2008, we have been helping students from kindergarten through high school achieve their academic goals through our various programs such as our home school, after school program, homework help, and private tutoring. We also offer seasonal programs such as our popular summer camp. There are many enrichment classes year-round, such as coding, STEM, piano, and art which will help shape creative and well-rounded students. Are you ready to kickstart your child's education? Send an inquiry form or contact us today!